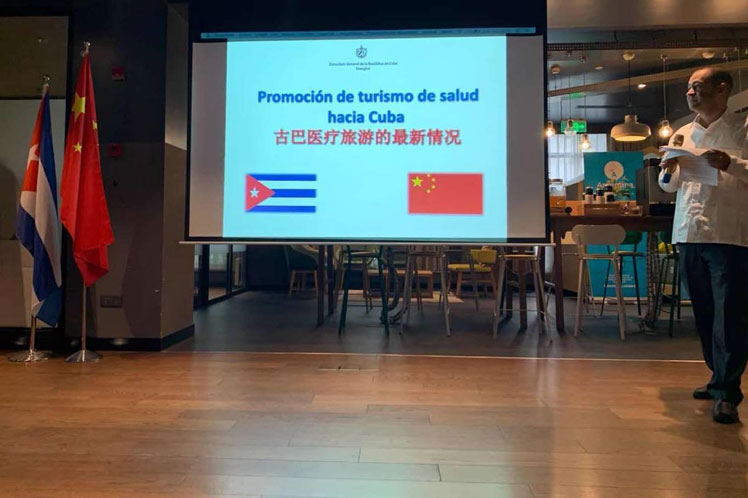 HAVANA, Cuba, Oct 19 (ACN) Cuba detailed today in China its strengths, achievements and attractions that position it as a safe health tourism destination, a distinction recognized globally.

According to Prensa Latina, during a promotional event, Nestor Torres, Cuba's Consul General to Shanghai, explained that the growth of that modality is based on scientific advances in medicine, the human treatment of tourism professionals and the cost-quality relationship.
Torres commented about the possibilities of exchanges among academics, and the options available so that visitors can enjoy the natural wealth in terms of improving the quality of life and their physical-mental condition.
About that issue, he outlined the strategy applied in Cuba with a view to guaranteeing hygienic-sanitary security and a scenario free of Covid-19 while operations of the so-called industry without chimneys are resuming.
The World Health Organization even considers the Cuban health system a model in terms of internationally certified healthcare centers, highly qualified personnel, medical advances and quality service with reasonable prices, the consul said.
The event brought together representatives from nearly 40 travel agencies based in Shanghai, China's financial capital.