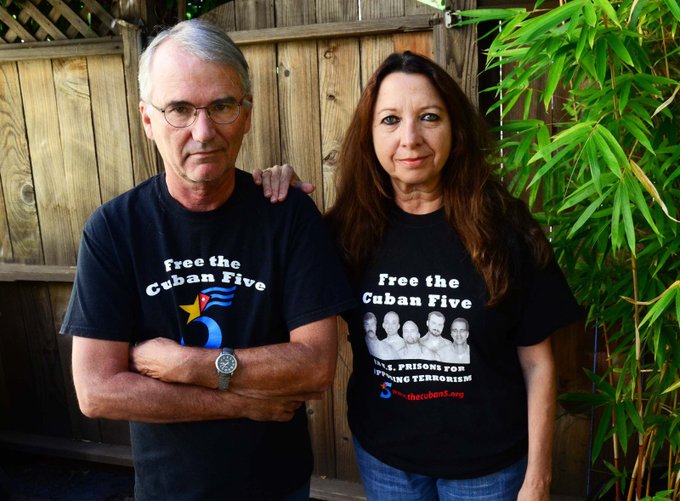 Havana, Jan 12 (ACN) Cuban President Miguel Diaz-Canel expressed his condolences for the passing on Tuesday of Alicia Jrapko (63), an Argentinean revolutionary, friend of Cuba.

On his Twitter account, the Cuban head of state stressed the work of Jrapko to demand justice for the Argentinian disappeared and her commitment to the return of the child Elian Gonzalez, the Cuban Five and he lifting of the US economic, commercial and financial blockade of the island nation.

Rapko was born on January 1, 1953 in the Province of Buenos Aires. She studied journalism and joined the struggle for social justice for the people of Argentina. In 2000, She worked for the return to Cuba of child Elian Gonzalez from Miami, where he was retained by his relatives against the will of his father in Cuba. But Rapko's main work was her activism for the return to Cuba of the five Cuban antiterrorist fighters held prisoners in the US after they monitored US-based terrorist organizations.

Rapko was granted several Cuban medals and distinctions for her work during long years in favor of the freedom of the Cuban Five. She also was a enthusiastic supporter of the Bolivarian Revolution, and participated in countless initiatives in favor of Cuba.