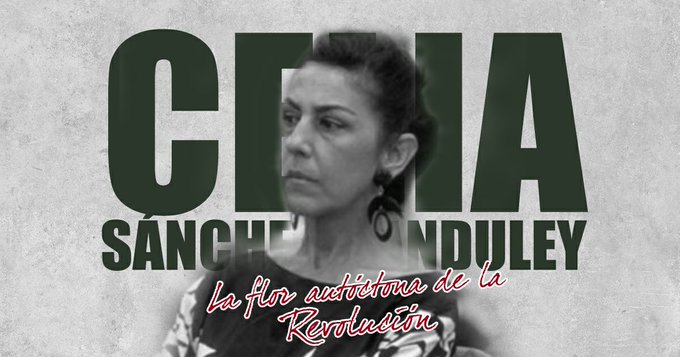 HAVANA, Cuba, Jan 11 (ACN) Cuban leaders and institutions recalled today the Cuban revolutionary fighter, politician and researcher Celia Sanchez Manduley (1920-1980), 42 years after her physical loss.

Cuban PM Manuel Marrero highlighted on Twitter that, as every January 11, Cuba remembers the most autochthonous flower of the Revolution, and affirmed that her legacy remains.

Teresa Amarelle Boue, secretary general of the Federation of Cuban Women, said on the same social media platform: "Firm, intelligent, sensitive, loyal woman. Her actions inspire new generations of Cuban women".

Jorge Luis Tapia Fonseca, deputy prime minister of the country, pointed out that Celia Sanchez Manduley's sensitivity, heroism and passion for Cuba are today an inspiration for Cuban women, 42 years after her death.

He shared a phrase of Commander in Chief Fidel Castro Ruz about her in which he said: "...She was the most respected and beloved sister of all revolutionaries... She was the soul of the mountain!

Mayra Arevich Marin, Cuban minister of communications, referred to Celia's passion, her humanism and her exigency.

Likewise, the Young Communist League asserted that they remember Celia today, the most autochthonous flower of the Revolution, an example of a brave woman, undisputed heir of Mariana Grajales' legacy.

The Cuban heroine died on January 11, 1980, victim of cancer, when she was approaching her 60th birthday.