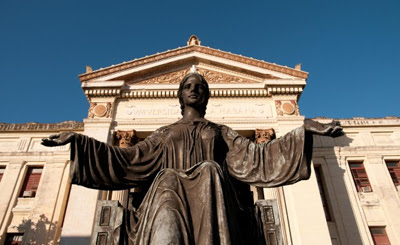 HAVANA, Cuba, Nov 24 (ACN) On November 25 and 26, the Organizing Committee of the Havana Model United Nations (HAVMUN), together with the Cuban Association of the United Nations and the Federation of University Students (FEU) of the University of Havana, will hold HAVMUN 2021 in this city.

Motivated by the 40th anniversary of the proclamation of World Peace Day and Cuba's 30 years of adherence to the Convention on the Rights of the Child, delegates and guests at the Special Session will discuss the event's main topic, "Strengthening multilateral strategies for a better response to international challenges".

The students were selected on the basis of their results in previous models as well as in the procedural tests conducted in the period leading up to HAVMUN 2020.

On this occasion, the working sessions will be held only in Spanish, one of the HAVMUN's official languages.