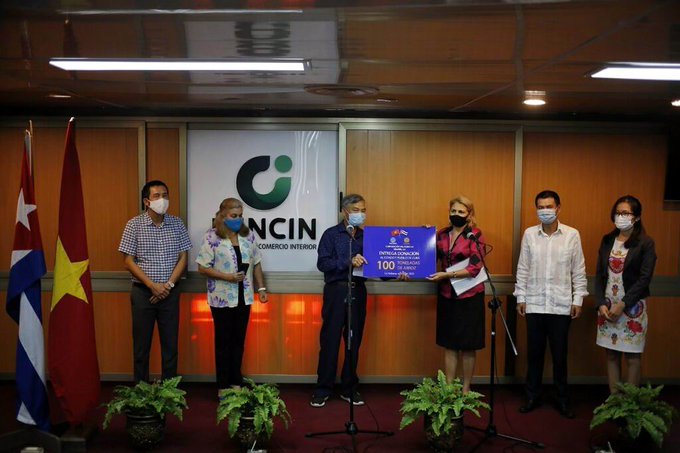 Havana, Jan 10 (ACN) The vice-president of the Vietnamese company ViMariel S.A. Nguyen Quang Hung handed over to Cuba a 100-ton rice donation as a gesture of solidarity.

During the donation hand-in ceremony, Nguyen Quang Hung said that Cuba and Vietnam have always supported each other in any circumstance, in war and in peace time.

During the Vietnam War, the Cuban people offered their help said the Vietnamese official and recalled the Dong Hoi hospital, one of the works done by Cuba which evidenced what Fidel Castro once said: "For Vietnam, we will give our own blood."

After the war, Cuba sent experts and engineers to Vietnam to help in the areas of construction, healthcare, while Vietnamese expert have supported Cuban agriculture and construction among other sectors, said the Vietnamese official.