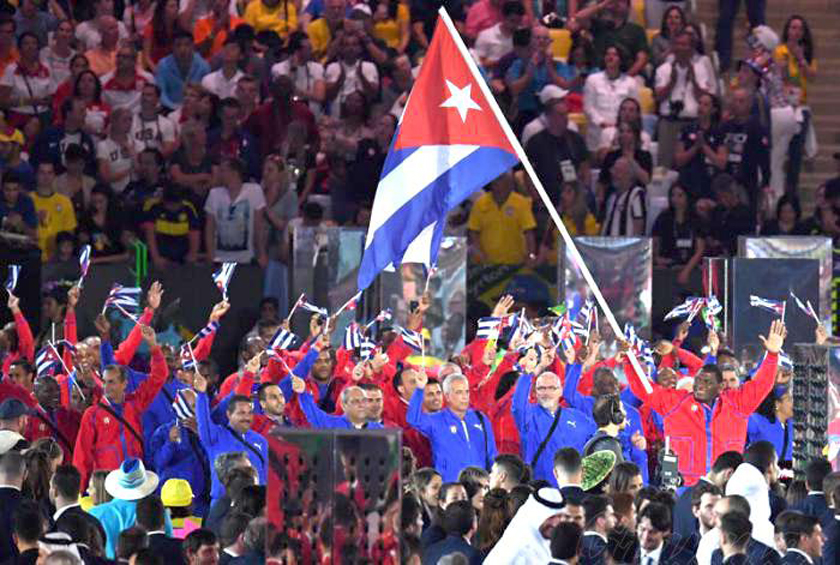 HAVANA, Cuba, Nov 19 (ACN) Today is Physical Culture and Sports Day in Cuba, where the comprehensiveness and achievements of the athletic movement, despite numerous challenges, keep the nation as the top Olympic power in the Spanish-speaking world nowadays, 60 years after the First Council of Sports Volunteers.

At the closing ceremony of that historic meeting, on November 19, 1961, Commander-in-Chief Fidel Castro pointed out that without the Revolution there would be no sports development, a statement that has proved to be absolutely true ever since.

Precisely in homage to the "greatest athlete", multiple activities will be held during these days, such as the Marabana and Maracuba races and the recognition of those who support Cuban sports from the grassroots, those who overcome material shortages with creativity, science, methodology, and above all with love for the profession, in schools, facilities, stadiums and fields.

Not even the pandemic and the limitations arising from it for contests, training and physical practice in general, have stopped the Cuban sports system, which restarted classroom teaching this November 15 and will gradually resume the normal course of its events, competitions and programs for all ages, from the community level, under the principle of physical and mental health and sport as a right of the people.

The search for talent, science, universal and free education and mass practice will continue as a breeding ground and bulwark, resistant to global sports mercantilism, the theft of talent and the permanent and multifaceted damage caused by the economic, commercial and financial blockade imposed by the U.S. government for more than six decades.

Throughout the months of epidemiological isolation, the work has not stopped in the research field, in anti-doping or in the competitive scenario itself, as Cuba ratified its power in the Tokyo 2020 Olympic Games and in world tournaments, as well as enlisting one of the largest delegations of the First Pan American Youth Games, with 214 young athletes who will contribute to history starting next 25th in Cali, Colombia.

Cuba is the greatest Olympic power in the Spanish-speaking world, with 241 medals (85 gold, 71 silver and 85 bronze) in Olympic Games, according to official data from the International Olympic Committee.

After the golden closing in the medal table of the multi-sport event in the Japanese capital on August 8, Cuban president Miguel Diaz-Canel Bermudez proclaimed: "On days like today I reaffirm the conviction that nothing is impossible for the Homeland. We will continue winning!