Cuban FM praises Evo Morales' leadership in fighting fires
Share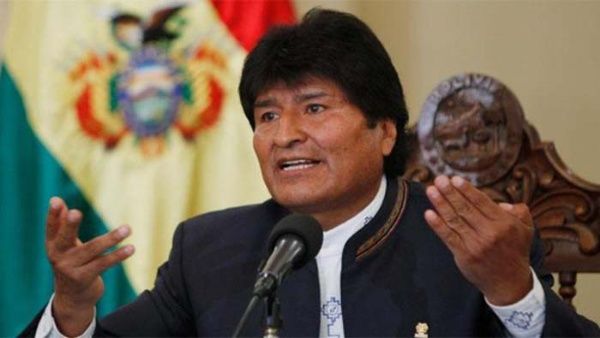 HAVANA, Cuba, Aug 28 (ACN) Cuban Foreign Minister Bruno Rodriguez Parrilla praised the work of Bolivian President Evo Morales in leading the efforts to extinguish the fires that devastate areas of the Amazon in that country.


In Twitter Minister Rodriguez wrote: "We recognize the leadership of Pres. @evoespueblo and the brothers of #Bolivia who face the fire in their Amazon areas. They count on our solidarity and support.
Likewise, he considered that only the unity and cooperation "of all the affected countries will allow to save the important patrimony of humanity" represented by the Amazon region, a territory that is considered the lung of the planet and that includes nine countries of South America.
Morales suspended his electoral campaign with a view to the October elections - in which 40.8 percent of voters prefer to vote - to lead the fight against this environmental disaster that also includes areas of Brazil and Paraguay.
In an interview with Radio Panamericana, Morales reported that with the intense mitigation efforts, the heat sources were reduced from the 8,000 registered between Aug. 17 and 18 to 1,036 at this moment, and he pointed out that an ecological pause will be declared in the Chiquitanía that will prevent the sale of land in that region.