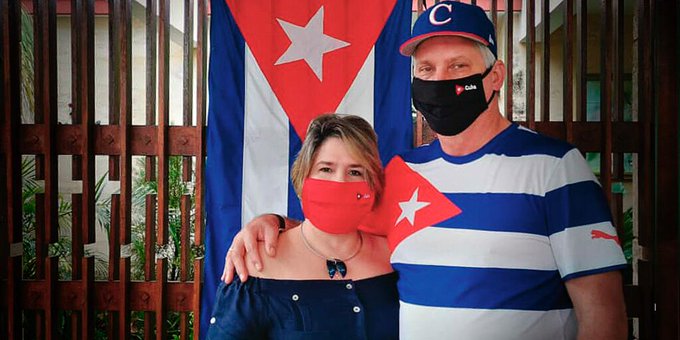 HAVANA, Cuba, Jul 27 (ACN) On the occasion of the commemoration of the National Day of Rebellion, Cuban President Miguel Diaz-Canel called for a better society, as those who assaulted 67 years ago the country's second military stronghold did.

The President recalled the events that took place on July 26, 1953, when a hundred combatants commanded by the historical leader of the Cuban Revolution, Fidel Castro, assaulted the Moncada Barracks in Santiago de Cuba, while another group did the same on a military garrison of Bayamo, also in east Cuba.
On Twitter, Diaz Canel sent a hug to the first secretary of the Cuban Communist Party, Raul Castro, Commander Ramiro Valdes and other combatants who participated in those actions.
In another of his twits, he evoked a phrase by Fidel Castro in 1973 at a July 26 commemoration: 'Duty must be fulfilled simply and naturally, Marti said. The fulfillment of a duty led us to this action without anyone thinking about the glories and honors of that struggle.'
In addition, the President stressed the need to work to move forward in midst of today's challenges with the same will as the heroes and martyrs of the combative actions 67 years ago.

Diaz-Canel also showed a photo where he is with his wife in front of the national flag, a sample of how Cubans commemorate the national date from their homes or workplaces to maintain the necessary social distance that the Covid-19 pandemic requires.
This year, Cuba commemorated for the first time the Day of National Rebellion, without the traditional massive parade that since 1959 has been carried out to pay tribute to the heroes and martyrs of that deed.
However, the date was not overlooked and Cubans, from social networks remember the events with allegorical messages that showed the will to face present and future challenges.