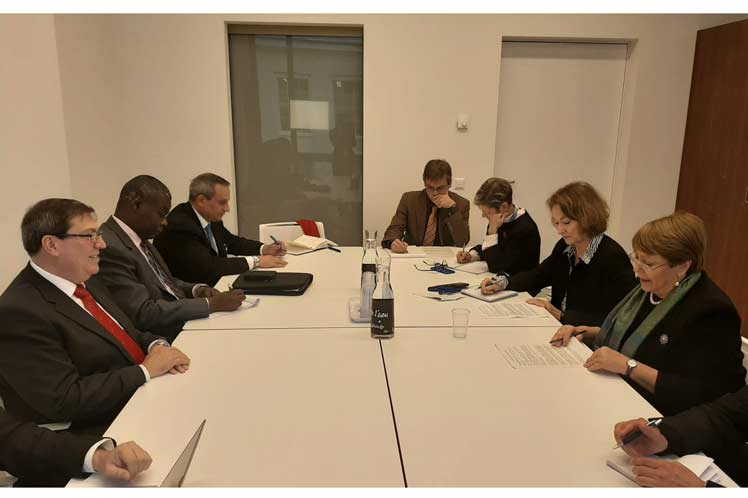 HAVANA, Cuba, Feb 25 (ACN) Cuban foreign minister Bruno Rodriguez held talks today in Geneva with the UN high commissioner for human rights, Michelle Bachelet, to whom he explained the consequences of the U.S. blockade on the Caribbean island's daily life.

Rodriguez reminded Bachelet the human rights violations that the economic, commercial and financial blockade represents for the Cuban people, Prensa Latina reported.
The Cuban minister had already addressed the Council, where he criticized the American unilateralism and denounced the tightening of the blockade imposed against Cuba for 60 years.
He also announced Cuba´s candidacy to the Human Rights Council for the 2021-2023 period, a body of 47 member states elected by the UN general assembly based on equitable geographical distribution.