Spanish monarchs open self-portrait exhibition of Francisco de Goya in Havana
Spanish monarchs Philip VI and Letizia attended today the opening of the exhibition of the most iconic self-portrait of Iberian painter Francisco de Goya (1746-1828), dating from 1815, at the Universal Art Building of the National Fine Arts Museum (MNBA), as part of their first official visit to Cuba.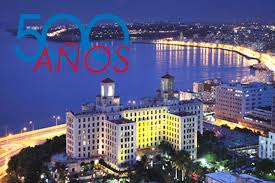 Representatives and delegations from different countries will participate in the celebrations of the 500th anniversary of the village of San Cristobal de La Habana, founded on November 16, 1519.
The King and Queen of Spain, Felipe VI and Letizia, learned today about the advances of the Cuban biotechnology industry in tackling cancer by visiting the facilities of the Center for Molecular Immunology (CIM).