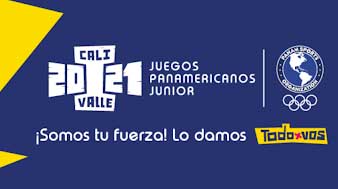 HAVANA, Cuba, Nov 23 (ACN) The Cuban women's handball team will make its debut today against its Brazilian counterpart at the First Junior Pan American Games in Cali, Colombia, which will be officially opened next 25th and will conclude on December 5.

The match will take place at the Ivan Vassilev Todorov Coliseum, and it will be a complicated game for the Cubans, since the Brazilians are among the contenders for the title in this competition.

The Caribbean nation's team has only one goalkeeper on its roster, due to the absence of Danielys Herranz, who suffered an injury, which means a significant loss for the team.

However, there are players like Amanda Toledo, left back hired in Spain with the Rocasa Gran Canaria club; Liliamnis Rosabal and winger Nahomis Rodriguez Celaya, who have international experience despite their youth.

Along with Cuba and Brazil, Paraguay and the Dominican Republic will play for the first time Tuesday in Group B, while in Group A Chile will face Colombia and the Argentineans will compete against the Mexicans, according to the official site of the competition.