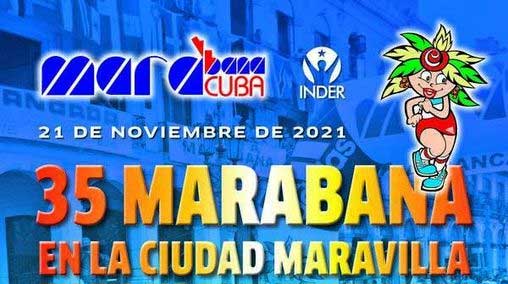 HAVANA, Cuba, Oct 20 (ACN) The 35th edition of Marabana will take place in Havana on Sunday, November 21, under special conditions for participants and organizers, according to event director Carlos Gattorno.

Only Cuban runners will be physically present for both the 13-km-long Marabana and the 20th 3-km-long Maracuba races, whereas foreign participants will do it virtually from their countries.

These activities are part of the celebrations for the 502nd anniversary of the Foundation of the Village of San Cristobal de la Habana and for Physical Culture and Sports Day on November 19.

Gattorno pointed out that this event marks the resumption of on-site races in Cuba and the long-awaited reunion of Cuban racewalkers after two years of sanitary restrictions due to the COVID-19, so it will be participative rather than competitive and, therefore, there will be no prizes.

Marabana will only take up to 3,000 racewalkers and runners, who must submit evidence that they have completed the vaccination program. They will also have to wear a face mask all along.

The date for registration will be announced in the sports journal JIT and in the Cuban walkers group on Facebook.