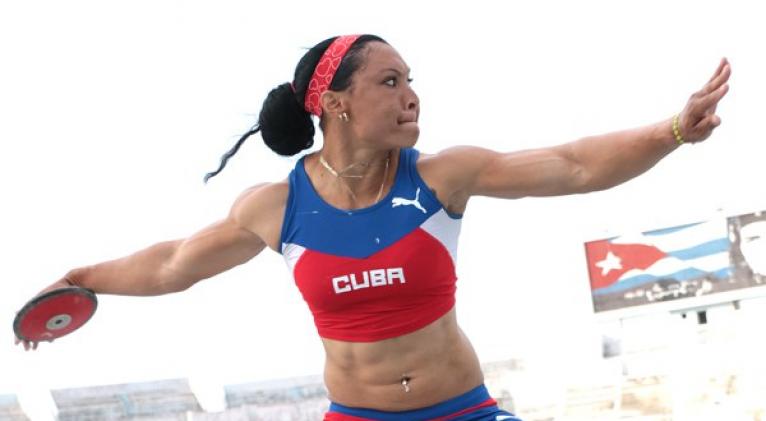 HAVANA, Cuba, Jun 29 (ACN) There will be a large presence of Cubans at today's athletics meeting in the Spanish city of Castellon, where 11 representatives of the Caribbean nation will participate, led by long jumper Juan Miguel Echavarria and discus thrower Yaime Perez.

Echavarria, indoor world champion in Birmingham 2018 and outdoor bronze medalist in Doha 2019; and Yaime, world champion in Qatar two years ago, will be two of the main leaders of this event, which serves as preparation for the Olympic Games in Tokyo.

Cuba will also be represented Tuesday by the triple jumpers Liadagmis Povea, Davisleydi Velazco and Leyanis Perez, Denia Caballero (discus throw), the high jumper Luis Enrique Zayas, the 800m runners Rose Mary Almanza and Sahily Diago, as well as Roxana Gomez and Lisneidy Vetia in the 400m.

Yarisley Silva, London 2012 Olympic runner-up, and long jumpers Maikel Masso and Lester Lescay are also expected to compete today in Lucerne, Switzerland.

On the other hand, tomorrow, Zurian Echavarria will compete in the 400 m hurdles at the Liege meeting in Belgium, while on July 3 she will participate in the KBC Nacht van Atletik, in the city of Heusden-Zolder, in the same European nation.

On the same day, Yaime will throw the discus again, this time in the Italian city of Lignano, where she will be joined by her compatriots Velazco and Leyanis in the triple jump.

Cuba has 19 qualifiers in that sport for the upcoming summer event, a figure that should not change because those who opt to enter by quotas are far away in the ranking and it does not seem likely that they will move up in that list.