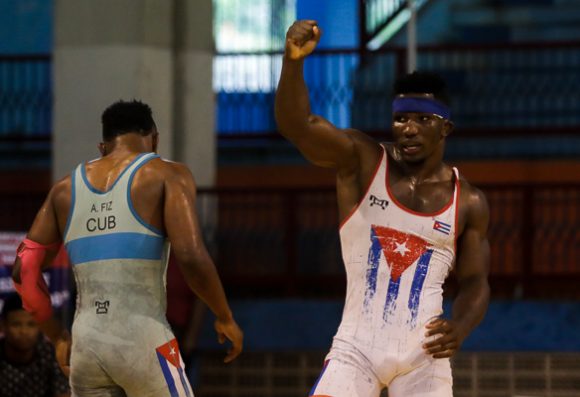 HAVANA, Cuba, Mar 10 (acn) Cuba won two gold medals in the last competitive day in the men's freestyle event of the 2020 Pan American Wrestling Championship that hosted the Canadian city of Ottawa.

Reineri Andreu, in the 57 kilograms, and Yurieski Torreblanca (86) conquered the title in their respective divisions; while Reineris Salas (97) earned the silver medal in a day in which Geandry Garzon (74) and Oscar Pino (125) finished third both.
Andreu and Torreblanca had final balance of 3 wins and no loss, while Salas (2-1) only lost in the final to American Kyle Snyder, Rio 2016 Olympic champion.
Luis Orta (0-2) was Cuba´s other representative in the men´s freestyle event and could not reach the awards podium.
The Cuban squad concluded that 2020 Pan American Wrestling Championship with five gold, three silver and same amount of bronze medals, with highlight to the exponents of the Greco-Roman tournament thanks to the crowns won by Ismael Borrero (67), Yosvanys Peña (77) and Angel Pacheco (130).
Gabriel Rosillo (97) also ranked second in this latter style, while Yudari Sanchez (68) and Lianna Montero (53) earned silver and bronze medals respectively in the women´s event.