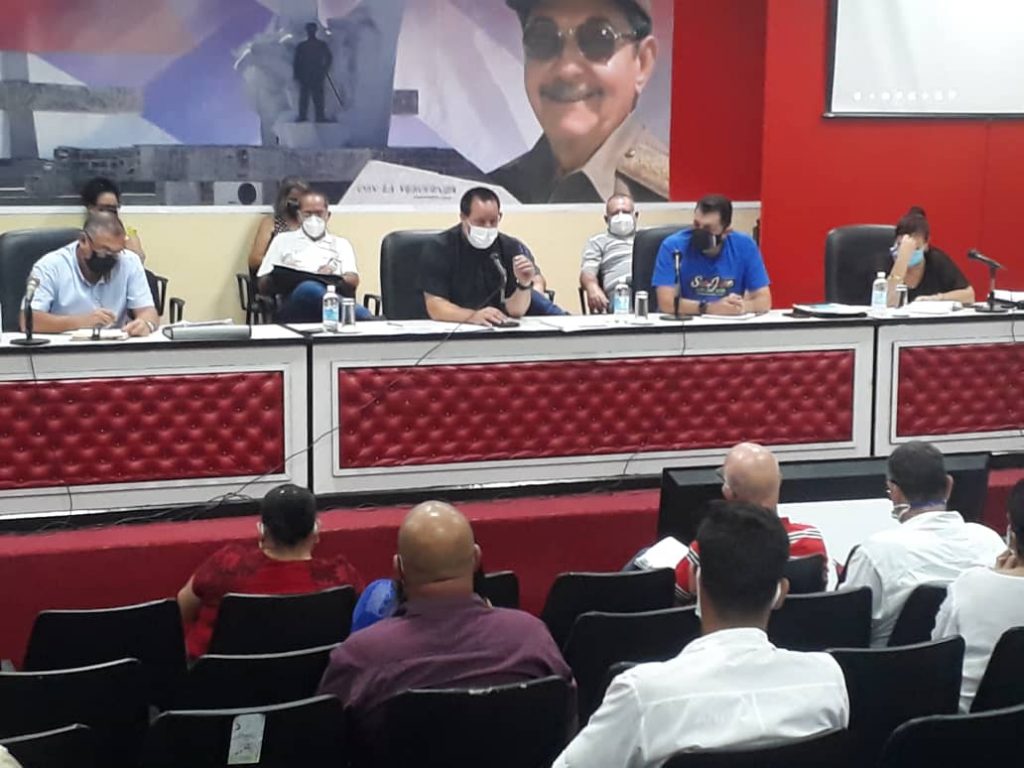 CAMAGUEY, Cuba, Sep 16 (ACN) Dr. José Ángel Portal Miranda, Cuban Minister of Public Health, warned about the need to improve communication in order to raise awareness of the risk posed by the current number of COVID-19 cases in this province.

At a meeting with leaders of local political and mass organizations and health authorities, the Minister stressed the importance of prevention and control at community level and the need to make the patients feel supported.

"People have to know who they can turn to and where to go when they have a health problem and how to proceed if they have a homebound patient in the household," he pointed out. "We must also streamline the procedures to bring and take care of the infected in our health care centers to reduce waiting times for consultations, something our people are criticizing today."

Portal Miranda also said that everyone must be aware of how stretched our resources are right now and how important it is to optimize the administration of medicines according to the patient's real need.

"We should open more consultations to take care of cases of acute respiratory diseases, which calls for the permanent training of our medical staff," he added. "This demands a great deal of humanism and sensitivity, the reason that we must recognize their efforts in the fight against COVID-19."

The Minister urged the political, governmental and mass organizations leaders to go out there and get to know from first-hand experience the real situation of the hospitals, health care institutions and isolation centers, and to ensure the observance of the health protocols and reinforce prevention.