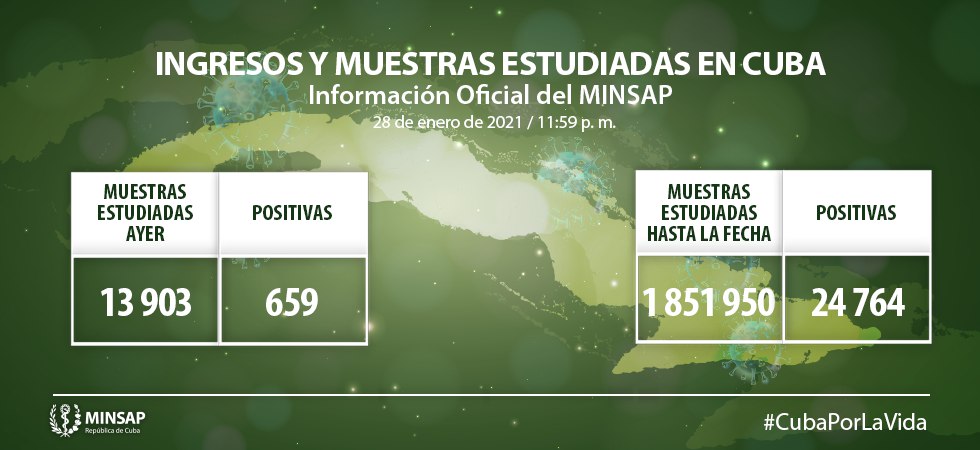 HAVANA, Cuba, Jan 29 (ACN) Cuba studied 13,903 samples for COVID-19, resulting in 659 positive ones. The country accumulates 1, 851,950 samples taken and 24,764 positive.

At the close of January 28, 11,304 patients are admitted for clinical epidemiological surveillance, 4,187 suspected, 2,225 under surveillance and 4,892 confirmed.

Out of the total number of cases, 582 were contacts of confirmed cases; 36 with source of infection abroad and 41 with no source of infection defined. 563 medical discharges were given and there were two deaths.
Among the 659 positive cases, 55 are related to international travelers and 276 (41.9%) were asymptomatic, totaling 14,085(56.9%) of those confirmed to date.