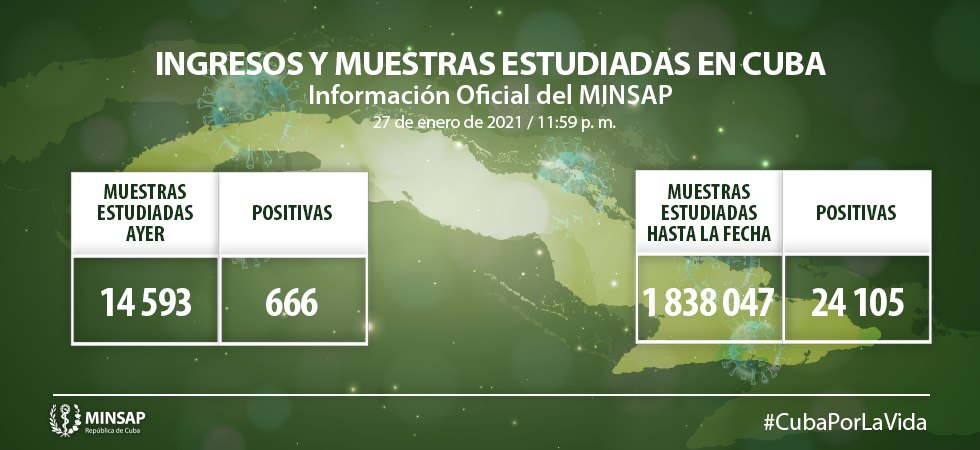 HAVANA, Cuba, Jan 28 (ACN) Cuba reported today 666 new cases of the SARS-CoV-2 and four deaths from the infectious disease, for a total of 24,105 positive cases and 208 deceases.

National director of Epidemiology, Francisco Durán, pointed out that one of the four fatalities was a physician, the first to die of COVID-19 in Cuba, who caught the disease in his community, not in the so-called sanitary red zone.

In view of the increasing death toll due to the pandemic in January (62), Durán stressed that scientists and specialists are evaluating this situation in detail, and warned about the importance for older people with associated comorbidities to protect themselves even more than the rest of the population. Screening by medical students and health workers is being intensified, but it is important to see a doctor at the slightest symptom, he said in his usual daily briefing.

Of the 666 new cases diagnosed, 642 are autochthonous and 24 had foreign sources of infection; a total of 612 are contacts of confirmed cases, 369 are asymptomatic and 25 are directly linked to international travelers. The hospitals discharged 725 people, but 41 patients are still in our ICUs, 14 reported as critical and 27 in serious condition.