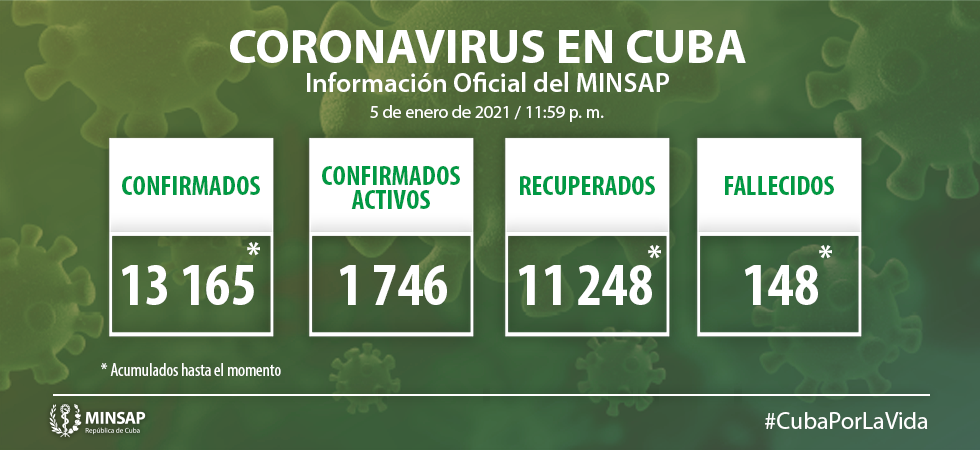 HAVANA, Cuba, Jan 6 (ACN) Cuba studied 10,136 samples to detect COVID 19, resulting in 201 new cases, which accumulates 1,542,178 PCR tests carried out and 13,165 positive results since March.

There are 3,479 people in hospitals: 946 suspects, 787 in surveillance and 1,746 active ones, with seven patients in critical and 13 in serious condition, 122 medical discharges and one death.

Out of the 201 confirmed cases, 186 are Cubans and 15 foreigners; while 136 are locals and 65 imported and 121(60.2%) were asymptomatic.

The National Director of Epidemiology, Dr Francisco Duran Garcia, who releases the medical report every morning, pointed out that in the first days of January, Cuba has registered 1,109 positive cases, a figure related to the influx of travelers to the country and the New Year's Eve holidays, calling for the self-responsibility of Cubans to avoid the contagion.