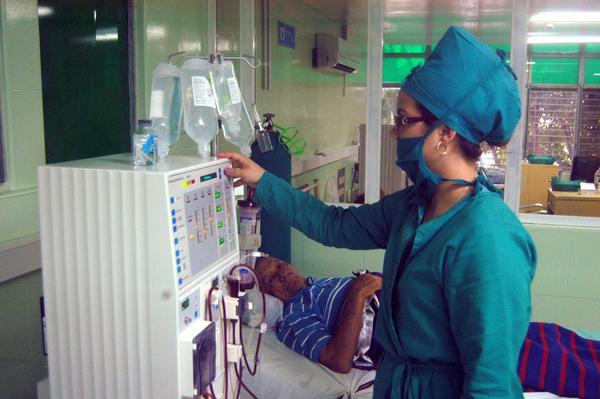 HAVANA, Cuba, Jan 6 (ACN) The Cuban province of Camagüey will expand its capacities for the treatment of patients in need of hemodialysis, with the opening of a new center for the application of renal replacement therapy in the town of Guáimaro, about 80 kilometers from the provincial capital city.

Planned to be completed in the first semester of 2021, the place will be built next to the hospital of the region and will have five artificial kidneys, which will be acquired thanks to the financing of an international project, Reynaldo Pons, director of Public Health in the territory, told ACN.

It is currently in its structural phase and with its implementation will complete the service also provided in the municipalities of Nuevitas and Florida, and the university Hospital Manuel Ascunce Domenech.

The work has a transcendental importance because the dialysis program in the region has a deficit of installed capacities, which determines that many patients must move to great distances to be favored with the method, besides having an equipment with several years of operation, Pons said.

At the same time, it is being built a room at the Amalia Simoni Clinic Surgical Hospital with about 20 machines.

On the other hand, as part of the extension of the National Program of Attention to the Infertile Couple, in the same period it is planned to finish the construction of the center of assisted reproduction of high technology of Camagüey, similar to the two of Havana, and those of Cienfuegos and Holguín.

In spite of the limitations imposed by the COVID-19 pandemic, another of the investments prioritized in 2020 was the laboratory of molecular biology, inaugurated last December 30th, although it started working in the test phase before that.

Since the 19th of that month, more than five thousand PCR (polymerase chain reaction) tests were analyzed in the unit and 400 samples are processed daily, Tahymiris Perez, responsible for that facility, told ACN.