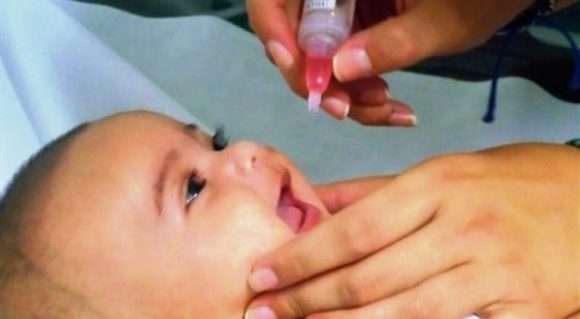 HAVANA, Cuba, Nov 23 (ACN) The second stage of the National Bivalent Oral Polio Vaccination Campaign begins in Cuba today, the local Ministry of Public Health informed.

This campaign, which will take place amid the fight against Covid-19, will be conducted simultaneously across the Caribbean country.
Cuba was the first country in Latin America to be declared territory free of this disease.
Polio vaccination campaigns began in Cuba in 1962. The Caribbean island has conducted it every year since then to protect the population.
According to scientific literature, poliomyelitis or polio is an infectious-contagious disease that affects the central nervous system.
This disease can cause inflammation of the brain and the motor neurons in the spinal cord, producing muscle atrophy, paralysis, deformity and even death. It mainly affects children.
With the implementation of the Child Vaccination Program, diseases such as diphtheria, measles, whooping cough, rubella, mumps, neonatal tetanus and tubercular meningitis have been eliminated in Cuba.
The polio vaccine also reduces morbidity and mortality by more than 95% due to typhoid fever, meningococcal meningitis and hepatitis B.