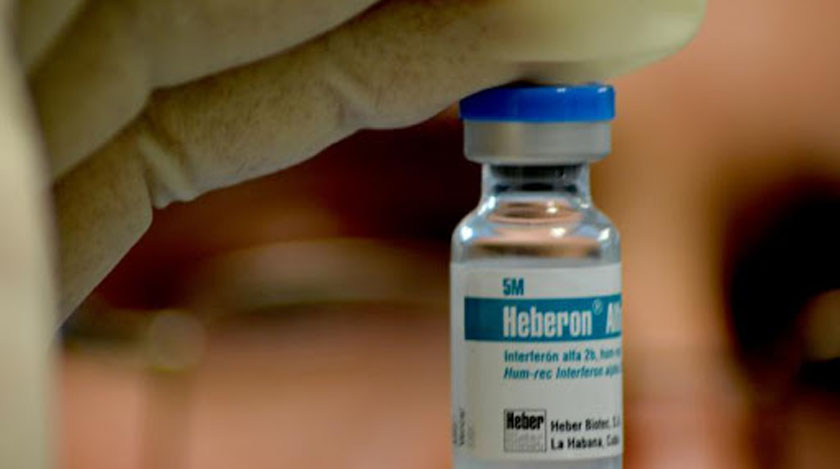 HAVANA, Cuba, Oct 12 (ACN) Safety and efficacy of the recombinant Cuban antiviral drug Interferon alfa-2B, applied intranasally as prophylaxis to prevent COVID-19 in hemodialysis patients, were reflected in an article in the Journal of Renal Endocrinology, published in Iran.

Researchers from the Center for Genetic Engineering and Biotechnology (CIGB) and the Center for Medical-Surgical Research of Cuba, authors of the text in the Iranian journal, were based on the study of 15 outpatients who require hemodialysis, renal replacement therapy to partially supply the function of the kidneys.
There was no clinical suspicion of COVID-19 in any of them and adverse events after the administration of Interferon only occurred in three patients, all mild, according to the Infomed website of the Cuban Ministry of Public Health.
Patients were negative in the real-time PCR (Polymerase Chain Reaction) test for the SARS-COV-2 coronavirus and for antibody studies 45 days after the start of the study.
In the Journal of Renal Endocrinology, the safety and efficacy of recombinant human interferon alfa-2B, developed and patented by the CIGB, was highlighted as a leading Cuban biotechnology product, which is also used by China in treatments applied to patients of COVID-19.