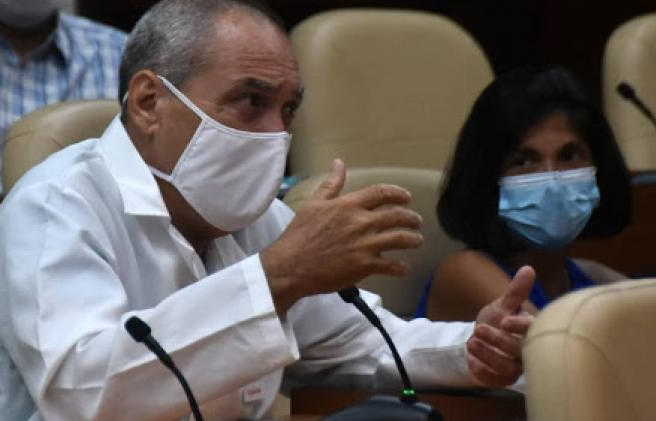 HAVANA, Cuba, Aug 27 (ACN) After the favorable development of the first days of the stage of clinical trials with Soberana 01, Cuba announces the work with a new vaccine candidate against COVID-19.

During the weekly meeting held by Cuban President, Miguel Diaz-Canel, with the scientists and experts who participate directly in confronting the epidemic, the director of the Finlay Vaccine Institute, Vicente Verez, reported that progress is being made in a second candidate.

It is a different vaccine; it has the same antigen of Soberana, but is another platform: the one of conjugate vaccines that we have, he said.

It is giving very interesting answers in animals too, very close to those of the first vaccine, we are going to move it quickly to try to start clinical trials in October, the outstanding researcher noted.

Verez, project leader, also recalled that the Soberana 01 study began on August 24 and should continue next week with another 20 volunteers over 60 years old.
Diaz Canel acknowledged that this is giving as a sign that there is intense scientific activity in Cuba, encouraged by seeking an effective, safe and sovereign confrontation with Covid-19; and that it is generating a scientific dynamic.

The results of a clinical trial with the use of rectal ozone therapy in patients confirmed with SARS-CoV-2, and the use of Heberferon in the therapeutic scheme of patients with the virus, were other topics discussed during the meeting.