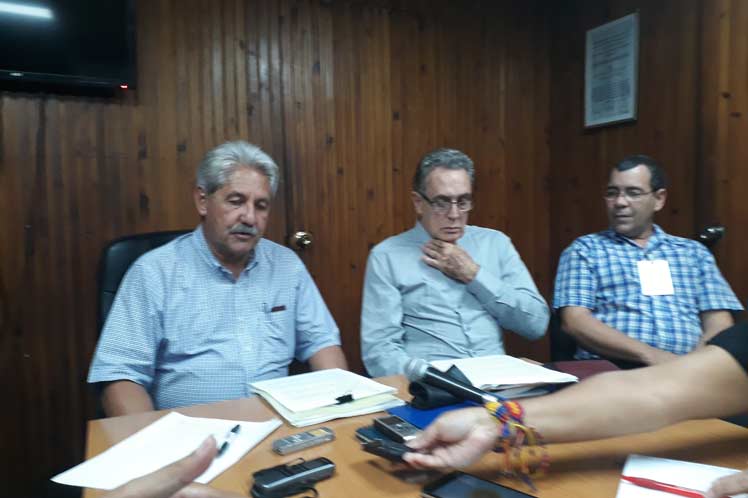 HAVANA, Cuba, Feb 25 (ACN) Cuba remains free of suspected or confirmed coronavirus cases, which already affect 30 countries, Cuban ministry of public health ( MINSAP by its Spanish acronym) officials told the press today.

Dr. Francisco Duran, national director of epidemiology of that ministry, reiterated the country has the proper diagnosis at the Pedro Kouri Institute of Tropical Medicine for Covid-19 (name given to the new coronavirus), a contagious disease transmitted people to people.
He also confirmed Cuba is maintaining strict epidemiological surveillance (carry out by MINSAP and the Civil Defense) and health control at the border to minimize the risk of entry of the virus.
The Caribbean island has not taken steps to isolate people from China, Japan and South Korea, and the specific diagnosis is made for those with typical coronavirus symptoms who have visited China, the expert added.
Health personnel, tourism workers and the General Customs Office have been trained so that they know how to act, what measures to take, how to take care of themselves and protect others, and the training of personnel in rental houses and hotels is being continued, health surveillance is being carried out for 14 days to people who do not have symptoms, Duran stressed.
Referring to the international situation, Dr. Lorenzo Somarriba, director of health surveillance at MINSAP, explained that so far, 79,360 cases had been confirmed worldwide, with 2,618 deaths, for a death toll of 3.2 percent. China has 77,281 confirmed cases and 2,588 deaths.