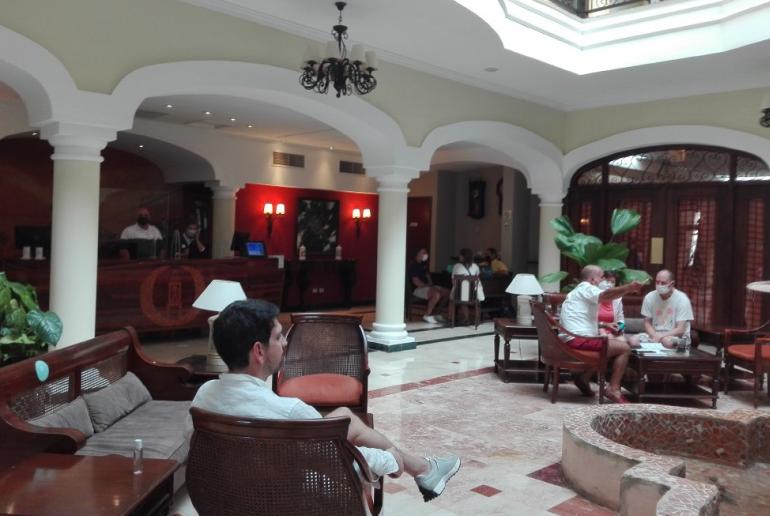 Sancti Spiritus, Cuba, Jan 5 (ACN) The reopening of tourist facilities in this central province, such as the 5-star Iberostar Grand Hotel Trinidad, local leisure activity and services for visitors keep recovering under safe COVID-19 protocols.

The Trinidad is a small and attractive 40-room hotel initially opened in 2006 which was recently refurbished in part to keep offering services. Another 20 rooms will be added to the facility in the future said hotel director Manuel Vazquez.

For Vazquez, the revitalization of tourism in his province and in the country is a need that must go hand in hand with COVID-19 safety and sanitary protocols given the increasing number of cases these days.

All guests can notice the discipline of our hotel's workers in meeting safety measures, which makes them feel well protected, said the executive who also stressed the large number of citizens already immunized against the coronavirus in Cuba.

Hotel marketing director Yosnel Quintero told ACN about the performance of international tourist sources to the locality of Trinidad, where the facility is located, particularly markets like the U.K., Germany and France, with the prospects to turn the Iberostar Grand Hotel Trinidad into a favorite tourist resort for international visitors.