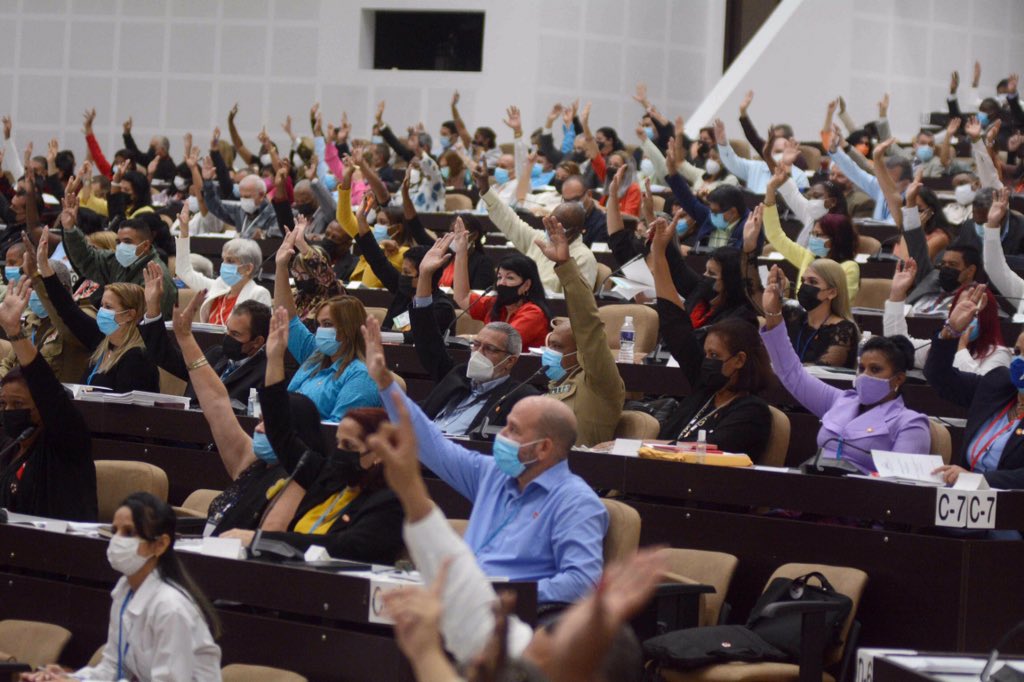 Havana, Dec 21 (ACN) The Cuban National Assembly of People's Power (Parliament) approved the country's Economic Plan and State Budget for the year 2022 during the 8th Session of its 9th Legislature and in the presence of Army General Raul Castro and President Miguel Diaz-Canel.

The Economic Plan expects to advance the macro-economic stabilization of the country, the recovery of the role of the Cuban Peso as the centerpiece of the island financial system and the rationality of prices of retail products and services.

Also included is the stabilization of the national power system, the attention to vulnerable families, persons and communities, the transformation of the state entrepreneurial system and boosting territorial development through higher autonomy of municipalities.

The budget calculated at over 306 billion pesos is expected to guarantee the enforcement of priority programs and main budgeted economic activities. Some 73 percent of that budget will ensure basic services and programs for the people, with healthcare and education using 112 billions, said Felix Martinez president of the Parliament's Economic Affairs Commission.

The plan includes another 11 billion pesos for cultural and sports activity, and 43.6 billion to social assistance and security. Some 10 billion pesos will be dedicated to science, technology and innovation, out of which 38 percent will be dedicated to produce food, energy, pharmaceuticals and information technologies and communications.

Meanwhile, more than 39.6 billion pesos will help subsidize products and services such as medications, milk, meat and food for children.

The budget distribution also includes other areas presented in the report. According to the Commission the scarce monetary resources available have been appropriately distributed despite a projected deficit amounting to more than 75.8 billion pesos.