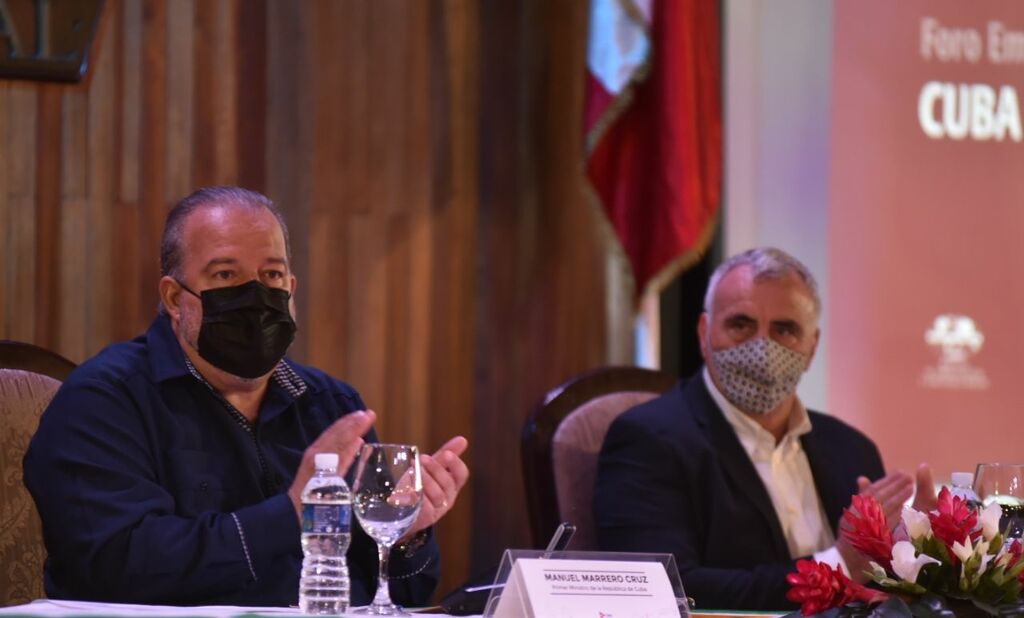 HAVANA, Cuba, Nov 26 (ACN) Manuel Marrero Cruz, Cuban PM, reaffirmed today that foreign investment is an essential component to advance the economic development of the nation, its strategy for 2030, and contribute to the welfare of the people.

Cuba is open to the world, we welcome all interested parties with competitive proposals and mutually beneficial conditions for both sides, he said while speaking at the Cuba-Italy Business Forum, held at the Hotel Nacional, where he announced the updating of the foreign investment policy to provide new business opportunities for foreign capital.

He also expressed his gratitude for the work of Italian friends in support of the national health system and the donations to face the pandemic. This demonstrates the bonds of mutual help that our nations have built, in addition to the actions of the Cuban medical brigades in Lombardy and Piedmont during the most complex moments of the pandemic.

Marrero Cruz highlighted the deep transformations carried out in the socialist state enterprise to increase its efficiency and autonomy, and whose measures place it in a position to conduct business and partnerships with foreign entrepreneurship.

The Cuban official acknowledged the work of Claudio Cardini, president of the Daiquiri Tours Group (with businesses in several Cuban sectors) and a great friend of the island, for encouraging economic ties.

Although economic relations between Cuba and Italy have declined in the last year due to the impact of the pandemic on the global economy, the European nation is the ninth largest trading partner of the Caribbean island and the third largest of the European Union.

The Cuban side was represented by the heads and deputy heads of foreign trade and foreign investment, culture, science, technology and environment, industry, tourism, transport, communications, agriculture and construction.

Italy has three projects in Cuba in the Mariel Special Development Zone, 17 foreign investment businesses in operation, while another eight are in process, with perspectives of conclusion before June 2022.