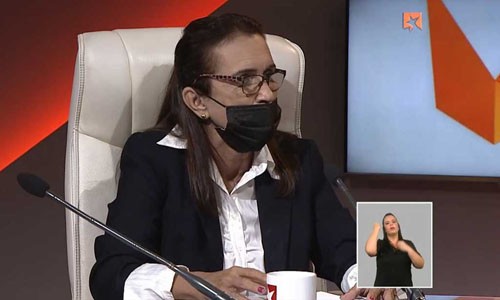 HAVANA, Cuba, Jan 6 (ACN) In order to guarantee the quality in the implementation of the monetary re-ordering in the Cuban capital, the financial authorities deploy a policy of intransigence towards those who violate established prices and rules.

This was highlighted by Grisel de la Nuez de la Teja, provincial director of Finance and Prices in Havana, who pointed out that the withdrawal of the license for self-employed workers and the application of severe administrative measures to those linked to the state sector will be among the actions against those who break the rules.

This corresponds to the current conditions in the country, which has worked intensely to guarantee the fairness of all decisions and is committed to the systematic attention to the complaints of the population, since one of the most complicated tasks is that of prices in all sectors.

She stressed that the government works with all wholesale companies to review the prices that impact the food of the population and the business and budget sectors, based on constant monitoring also in the retail network.

Likewise, she highlighted that it is a matter of seeking in the business system a reduction in expenses, an increase in productivity so that the increase in profits is not necessarily due to an exponential increase in their prices, but rather in the increase of their productive levels.

In this sense, she referred to the workers' canteens, for whose operation food must be charged to the workers according to cost prices, for which it is necessary to review and reduce indirect costs in order to offer the workers prices in accordance with the provisions of the regulations in the capital.

The official specified that since Havana is a province where the municipalities are divided by a street, it was decided to approve a significant amount of centralized prices and work closely with the authorities of the territories in the accompanying the Municipal Administration Councils.

She recalled that the process of ordering also includes the financial statements and accounting of each center, so it maintains a thorough advice to the municipal directorates of finance, to change and adjust any distortions or deviations that occur in these early days.

At this time, a study is being carried out on the prices of essential products marketed mostly by self-employed workers, based on the opinions of the municipalities, in order to draw up a proposal and present it to the capital government.

De la Nuez de la Teja recalled the actions undertaken in the city in preparation for the beginning of the implementation of the monetary re-ordering, among which were the payment of checks to the vulnerable registered households, the payment of salary advances to workers in the state sector, and the payment of pensions with the new amounts to retirees and Social Security beneficiaries.