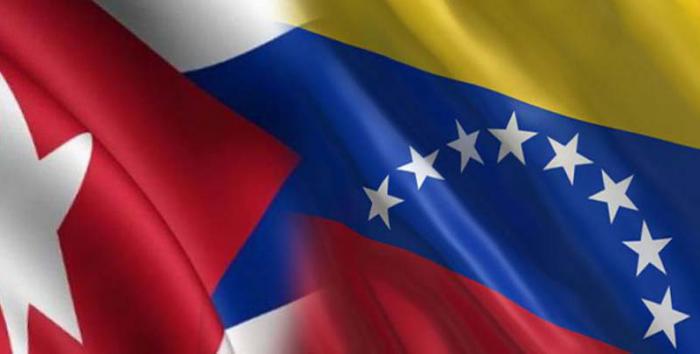 HAVANA, Cuba, Oct 25 (acn) Reinaldo Garcia, president of the Provincial Assembly of People´s Power in Havana, and Erika Del Valle Farias, mayor of Caracas, signed a memorandum of understanding (MOU) to strengthen ties of friendship and collaboration.

Through this document, they intend to continue developing the relations of exchange and cooperation between the two capital cities, in order to enhance, promote and exalt the management of spaces based on local development.
Del Valle transmitted to the Cuban people a greeting from Nicolas Maduro, President of Venezuela, and said that her people will also celebrate the 500th anniversary of the foundation of Havana.
She also stressed that in these times of imperialist aggression worsening, the will must be to assume the great challenges and deepen the legacies of Marti, Bolivar, Chavez and Fidel.
For his part, Garcia extended an invitation to the delegation of Caracas to attend the celebration of the fifth centenary of the Cuban capital, and stressed that this birthday is also for all the friends of the Caribbean island.
The ceremony was also attended by Maria Isabella Godoy, head of the Cabinet of Culture, Recreation, Youth and Sports in the Caracas Mayor's Office, and Tatiana Viera, vice president Havana´s Provincial Assembly of People´s Power, along with other leaders of both governments.