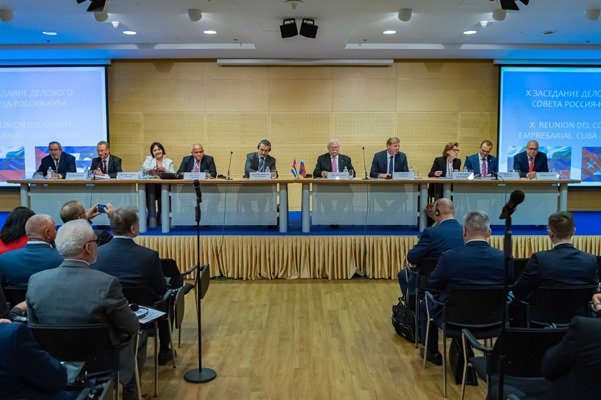 HAVANA, Cuba, Sep 19 (acn) Cuba and Russia signed cooperation agreements to create joint ventures during the first Cuban trade exhibition in that Eurasian country, reported Prensa Latina (PL) news agency.

Orlando Hernandez, president of the Cuban Chamber of Commerce, said that the purpose is that the products and services presented contribute to the development of one of the parties, that is, Cuban exports to Russia.
It also seeks a greater presence of Russia in investment projects in Cuba because the exhibition aims to promote such projects that the Caribbean island offers for the Russian market, noted the Cuban official.
He added that the 1st National Exhibition of Cuba in Russia is vital, since relations with Russia are of strategic importance for Cuba from the trading point of view.
Hernandez recalled that Russia is Cuba´s second trading partner in Europe and is among the top 10 in the world.
We are advancing in important cooperation projects, stated the executive in an event involving more than 50 Cuban companies.
The 16th meeting of the Intergovernmental Joint Commission runs in parallel with the fair, at a time when an agreement was signed to create the first Cuba-Russia joint venture for the Mariel project.
It was also signed the first export contract for Cuban agricultural products to Russia, which includes juices, nectars and tropical fruit pulps.