Cuba buys another 23 locomotives to Russia
Share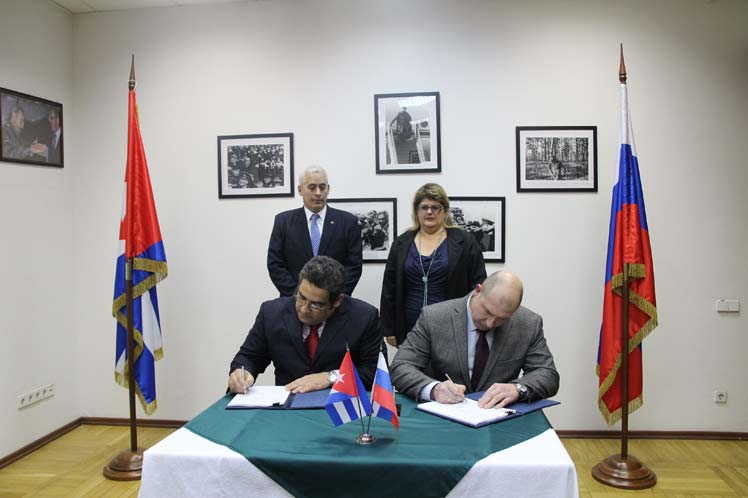 HAVANA, Cuba, Jan 24 (ACN) Cuba and Russia signed on Thursday in Moscow a commercial contract for the supply of locomotives for the rehabilitation program of this means of transport in the Greater Antilles.

The contract contemplates the supply of 23 high capacity locomotives for the transportation of passengers and cargo and was signed by the Cuban Transport Provider Company (Tradex) and the Briansk Construction Company, belonging to the Transmash holding Group.
The signing ceremony was attended by the Cuban Vice-Minister of Transport, Naima Alfonso Acosta, and the ambassador of the Republic of Cuba in the Russian Federation, Gerardo Peñalver Portal, reports the website of the Ministry of Foreign Affairs of Cuba.
Foreign investment in the Cuban railway sector is one of the lines aimed at supporting and supporting the recovery program of this medium whose project includes the rehabilitation of railways, the repair and operation of locomotive workshops and the modernization of the country's equipment park, with several decades of operation.
With this objective in mind, between 2016 and 2017, 588 railway cars were acquired, mainly for the transportation of cargoes, and by 2019, other equipment is expected to arrive.