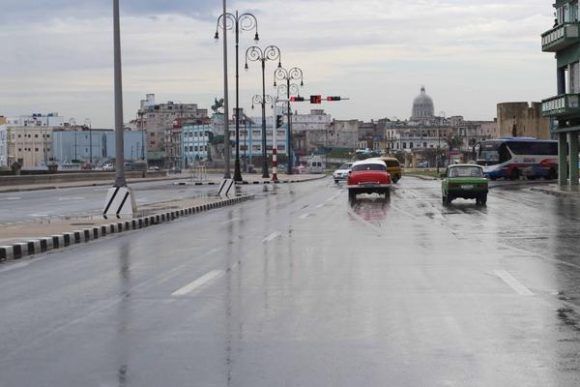 HAVANA, Cuba, Jan 16 (ACN) National rainfall exceeded the historical average in 2018, with a cumulative average of 1 471 millimeters, equivalent to 110 % of the expected annual value.

According to today's Granma newspaper, which cites statements by the Master of Science Argelio Fernandez, specialist of the Directorate of Rational Use of Water of the National Institute of Hydraulic Resources (Inrh), 1 738 mm (121%) fell in the western region, while the central and eastern regions reported 1 483.8 (113%) and 1 225.6 (96%), respectively.
The expert added that in the 11 hydrographic basins of national interest there were precipitations that averaged 1,442.3 mm, for 108% of what should normally rain. Likewise, the accumulated rainfall was above normal in 59 municipalities of the country and in none it was less than 50%.
At the close of the previous year, the 242 reservoirs managed by Inrh stored 6 717 million cubic meters of water, 73% of the total capacity, with a usable portion of 6 046 million m3 (71%).
This volume is 814 million less than that retained in December 2017, but 643 million more than the historical average for that date.
As for the situation of the 15 category 1 aquifers, linked to the supply of water to the main cities and tourist centers, all are in normal condition, nine of them descend, five remain stable and one ascending.