Cuban Defense Minister granted the Order of Friendship of Russia
Share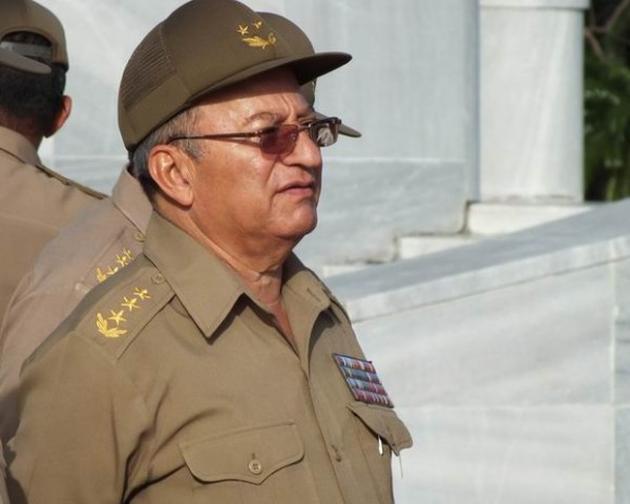 HAVANA, Cuba, Nov 19 (ACN) The Minister of the Revolutionary Armed Forces of Cuba, Army Corps General Leopoldo Cintra Frias, and his Russian counterpart, Serguei Shoigu, discussed Wednesday the strengthening of military cooperation between the two countries.
During the talks, Shoigu imposed the Order of Friendship on Cintra Frias, who received such a decoration, according to a recent order from President Vladimir Putin. The above was published in the social network twitter by the Cuban Ambassador in Moscow, Gerardo Peñalver.
These conversations strengthen the links between the armed forces of the two countries, declared the Minister of the FAR, who expressed his satisfaction for the meeting with old and good friends.
On the Russian side, in addition to Shoigu, officials of the international military collaboration session of this nation attended.
After the meeting, the FAR Minister continued his visit to the Russian capital, where he would also held meetings with the Russian side to discuss defense issues.
Cintra Frias' stay comes shortly after Miguel Diaz-Canel's first official visit to Russia in his capacity as President of the Councils of State and Ministers of Cuba, during which he met with Putin and other senior leaders.