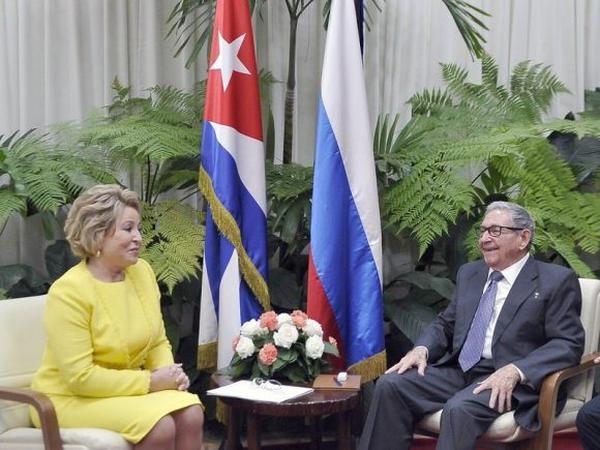 HAVANA, Cuba, Nov 17 (ACN) The First Secretary of the Communist Party Raul Castro and the President of the Republic of Cuba, Miguel Diaz-Canel Bermudez, received on Saturday afternoon the President of the Council of the Federation of the Federal Assembly of the Russian Federation, Her Excellency Valentina Ivanovna Matvienko, who is visiting Cuba as head of the delegation of Russian parliamentarians participating in the celebrations for the 500th Anniversary of Havana.

Both parties exchanged on the excellent existing relations between Cuba and the Russian Federation, and ratified the will to continue developing them in the sectors of common interest, including the parliamentarian. The Cuban leaders thanked the firm position of the Russian Senate against the economic, commercial and financial blockade of the United States against Cuba.
Accompanying the distinguished visitor was Andrei Guskov, ambassador of the Russian Federation to Cuba; Konstantin Kosachev, chairman of the Foreign Relations Committee of the Council of the Russian Federation; and other Russian officials.