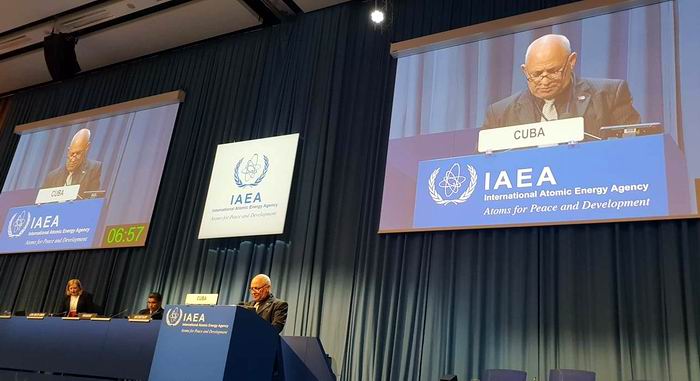 HAVANA, Cuba, Oct 21 (acn) Wilfredo Gonzalez, first vice minister of communications, heads the Cuban delegation that attends the 6th World Internet Conference in Wuzhen, China, which will run until tomorrow.

While talking in the Ministerial Forum of the event, Gonzalez presented the challenges and advances of computerization in Cuba and denounced the impact of the US blockade on that sector.
The Cuban official said that while USA intensifies its unfair blockade in the field of telecommunications over Cuba, equality and mutual benefit in this sector are promoted at the 6th World Internet Conference, without any country being able to hinder the development of another in this sector.
The three-day conference brings together more than 1,500 participants from over 80 countries and regions, including members of the Internet Hall of Fame, Nobel Prize winners and Turing Award winners.
Executives from major tech companies such as Microsoft, Qualcomm, Alibaba Group and Huawei share their insight on the future development of the internet at 20 sub-forums, covering popular and cutting-edge topics such as artificial intelligence (AI), 5G and industrial digitization.