Cuba reiterates solidarity with Iran in the face of U.S. aggressiveness
Share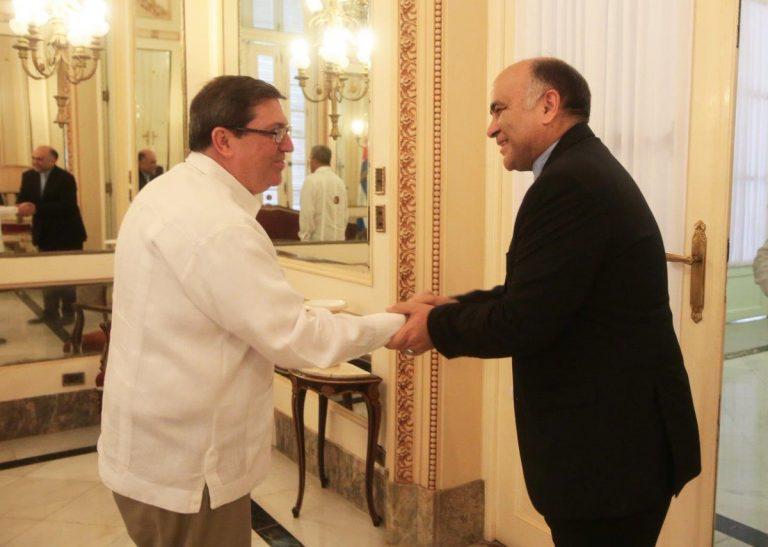 HAVANA, Cuba, Sep 3 (ACN) Cuban Foreign Minister Bruno Rodriguez received Iran's ambassador in Havana, Rashid Bayat Mokhtari, and ratified the solidarity of the island in the face of the escalation of aggressions of the United States against the Persian country.

The head of Cuban diplomacy announced the meeting in a message on Twitter, in which he described the Middle Eastern nation as a sister.
He pointed out that in the meeting both parties ratified the will to continue strengthening bilateral ties, which are 40 years since diplomatic relations were re-established.
The authorities of Cuba and Iran have repeatedly denounced that the U.S. administration resorts to unilateral sanctions and threats to destabilize those countries and thus achieve the overthrow of their governments.
Experts agree that Washington applies to these nations and to others like Venezuela these pressure mechanisms, mostly economic, to achieve political objectives.