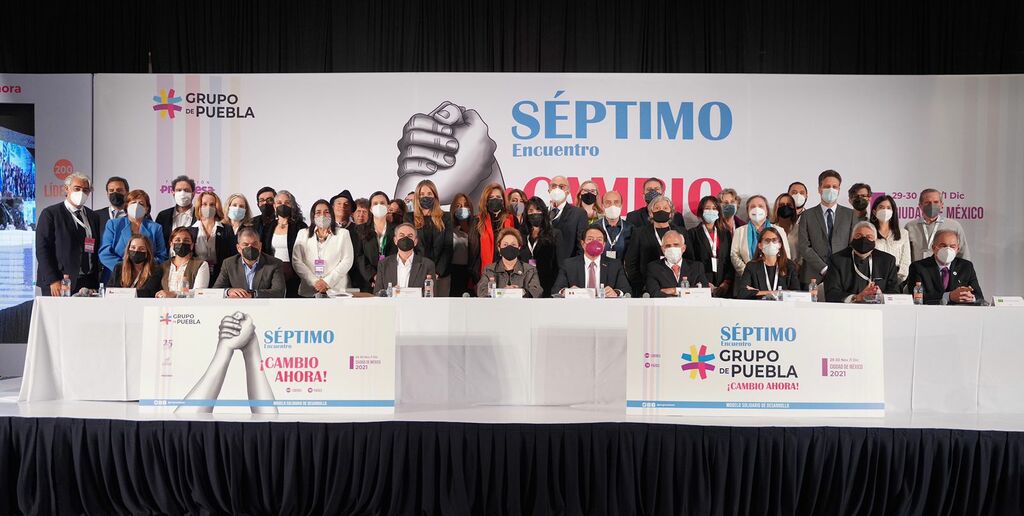 HAVANA, Cuba. Dec 3 (ACN) Cuban Foreign Minister Bruno Rodríguez thanked the Puebla Group for its solidarity with the island and its demand for an end to the U.S. economic, commercial and financial blockade against Cuba, expressed at the VII Meeting of that political and academic forum.

The Cuban foreign minister also acknowledged, in his official Twitter account, the Puebla Group's denunciations of the destabilizing actions against the island orchestrated from abroad.

"We appreciate the solidarity of the Puebla Group with the Cuban people and the call for a definitive end to the blockade, as well as the denunciation of destabilizing actions promoted from the US. @ProgresaLatam recognizes notable contributions of Cuban science and medicine in the fight against #COVID19, it published.

The declaration of the VII meeting of the Puebla Group also congratulates the work of Cuban medicine to contain the disease and qualifies as hopeful for the continent those achieved by the Island.

"We congratulate the initiatives of Cuban science and medicine to contain the pandemic and which mean hope for millions of Latin Americans and Caribbeans," the statement said.

The Puebla Group, founded on July 12, 2019 in that Mexican city, is a space for reflection and political exchange that works for the integral development of Latin American peoples, analyzing their common challenges and outlining joint initiatives.