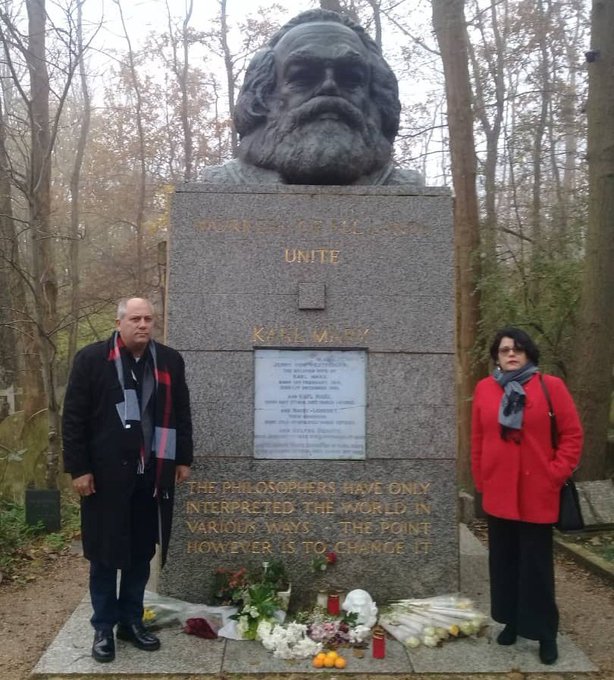 HAVANA, Nov 25 (ACN) Cuban minister of culture, Alpidio Alonso, paid tribute to German philosopher Karl Marx in front of the grave where his remains rest at Highgate cemetery, in northern London.

Alonso laid a wreath at the base of the 2-meter high pedestal, crowned by a bust of the philosopher, who is also considered one of the greatest thinkers in history.
In the monolith of marble there is also the famous phrase that closes the Communist Manifesto written along with his friend and fellow fighter Federico Engels: Workers of all countries, unite!
The Cuban minister also toured the National Gallery, located in Trafalgar Square, which is considered the main art museum in London for housing around 2.500 paintings.
Alonso was one of the main speakers at a conference on Latin America held last Saturday in London, hosted by the British trade unions and solidarity movement.
In his address to more than 300 activists, the Cuban official highlighted the emancipatory role played by culture, and assured that the great challenge for the left, apart from strengthening its unity, is to form mass consciousness.