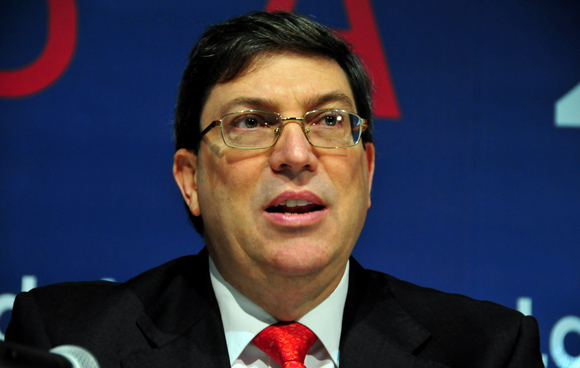 HAVANA, Nov 19 (ACN) Bruno Rodriguez Parrilla, Cuban Minister of Foreign Affairs denounced today the new accusations of U.S. Secretary of State Mike Pompeo, who cheered the withdrawal of Cuban doctors from Bolivia.

In his official Twitter, the Cuban foreign minister wrote that Pompeo's objective was "to divert attention, disguise the open U.S. meddling and intrusion into #Bolivia and fabricate new pretexts to increase aggression against #Cuba.
At a press conference, Pompeo said that "the Bolivian government announced on Friday the removal of hundreds of Cuban officials from his country. It was the right decision," Pompeo said. "Bravo Bolivia," in Spanish.
The statements of the Secretary of State are added to the campaign initiated by the U.S. government several months ago in order to discredit the human work of Cuban internationalists in different regions of the world.