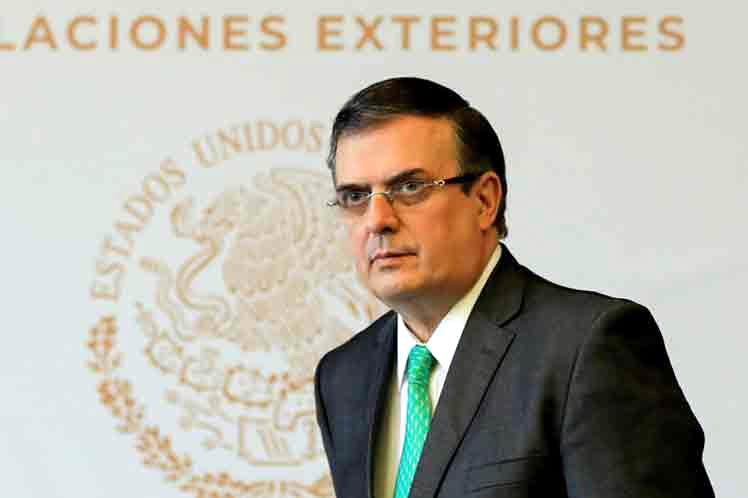 HAVANA, Cuba, Nov 8 (ACN) Marcelo Luis Ebrard, Secretary of Foreign Affairs of the United Mexican States, will make an official visit to Cuba from Saturday, November 9.

The program to be developed in Cuba will contribute to the continuity of the high level diplomatic political talks between the two countries, as well as to the increase of economic-commercial relations and cooperation in areas of mutual interest and benefit, cubaminrex reported.
Both nations have maintained uninterrupted diplomatic relations since May 20, 1903, based on bilateral cooperation in important sectors of the economy and society.
The recent visit of Cuban President Miguel Diaz-Canel to Mexico, where he had a fraternal meeting with his counterpart, Andres Manuel Lopez Obrador, shows the excellent state of these ties.