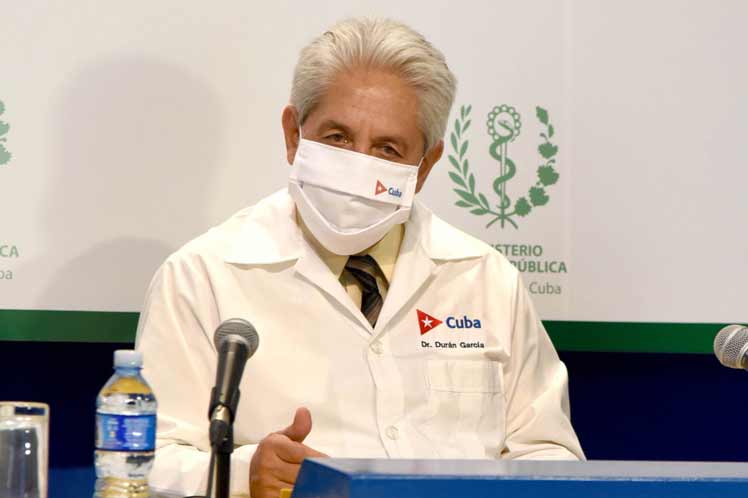 HAVANA, Cuba, Aug 12 (ACN) Dr. Francisco Duran, Cuba´s national director of Epidemiology, noted that a vaccine against Covid-19 would be ready in the first months of 2021.


Upon answering a question about a Russian vaccine and the possibility of a Moscow-Havana collaboration, Duran explained that Cuba is speedily working, but a medicine to avoid the SARS-CoV-2 virus will not be immediately ready.
The doctor said about the news he has seen that Russia is willing to work along with Cuba in this effort.
I am not pessimistic, I am realistic, and the best way to be immunized is by complying with the established hygienic-sanitary measures, Duran stated in his usual press briefing at the International Press Center in Havana.
Dagmar Garcia, director of research at the Finlay Vaccine Institute, previously informed that Cuba currently has four candidates for vaccines against the SARS-CoV-2 virus.