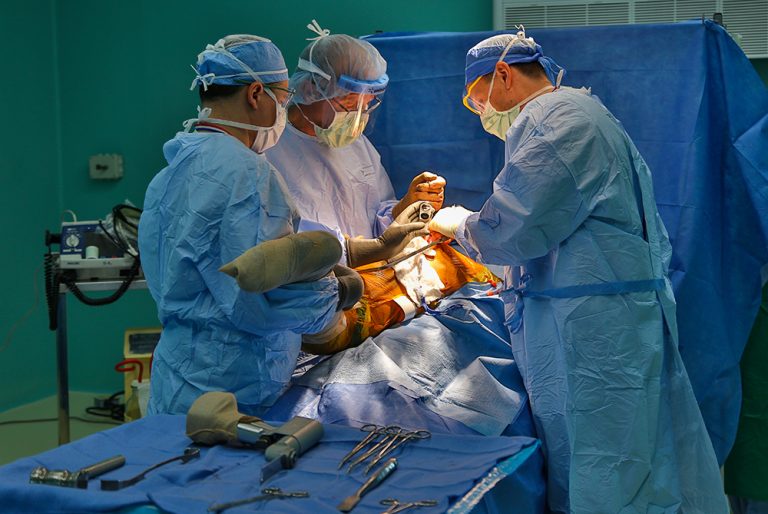 HAVANA, Nov. 11 (ACN) Doctors from Cuba and the United States are working together to rehabilitate patients suffering from knee and hip arthrosis as part of a joint project between health institutions in the Caribbean nation and Operation Walk in US.

More than 40 patients had surgery at Havana´s Fructuoso Rodriguez Hospital so far this month as a result of this cooperation program that highlights the potential benefits for both nations despite the US blockade, worsened by the current administration of Donald Trump.
This is the 26th time that Operation Walk arrives in Cuba, the first one in 1996, which has contributed to support the work developed by Cuban specialists in the orthopedic field because, apart from carrying out surgeries, they develop scientific exchange actions.
These are surgeries that in United States, due to their difficulty, cost around 40.000 dollars, but in Cuba are free.
Similar initiatives had previously been carried out at Frank Pais and the Center for Medical Surgical Research (CIMEQ) hospitals.
Operation Walk is a volunteer medical humanitarian organization that provides mobility through life changing joint replacement surgeries at no cost to those in need in the U.S. and around the world. It was founded in 1996 by leading orthopedic surgeon Lawrence D. Dor.