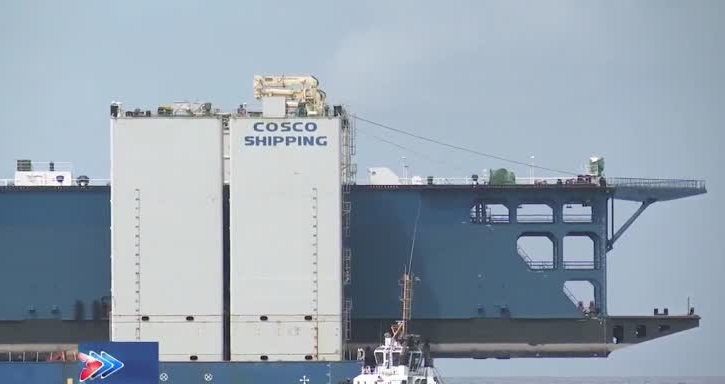 HAVANA, Cuba, Oct 27 (ACN) Cuba will return to the international market for naval repairs, after the arrival from China of a modern floating dock to repair Panamax-type ships.

In 2012 the Caribbean country lost its capacity for this type of work, but now it is recovering it with a structure that can admit ships of 65 thousand tons of displacement.
The dike means a quantitative and qualitative leap, because it places Cuba back in the international market in naval repair for Panamax type ships, emphasizes a note from the Cuban Television.
It is the most modern of the country because it consists of a novel system of the latest technology with tactile monitors that can control the processes that are carried out for the maintenance of the boats.
The floating structure was manufactured in 18 months in the People's Republic of China and was transported to Cuba in the second largest submersible supercarrier in the world for 52 days in the Indian and Atlantic Oceans, in addition to the Caribbean Sea.
The dyke, according to Cuban Television, will allow the country to save foreign currency, since now the bulk carriers can be repaired here.