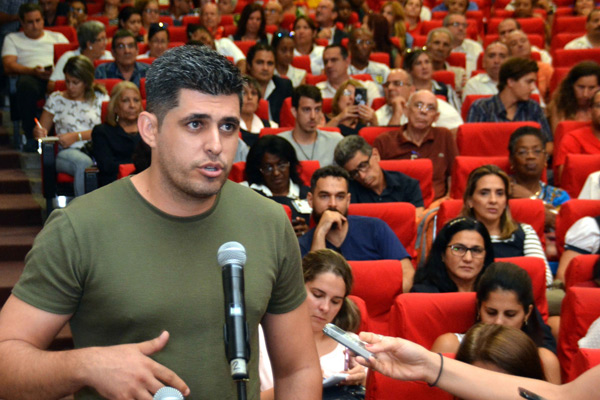 HAVANA, Oct 8 (ACN) The U.S. blockade against Cuba has caused more than 55 million dollars in damage to the communications system from April 2018 to March 2019, according to a public hearing with executives and workers of the sector.

At the meeting, summoned by the Service Commission of the National Assembly of People's Power and attended online by representatives of several provinces, Jorge Luis Perdomo, head of the Ministry of Communications, said that this genocidal policy is persisting and worsening in the current situation.
The most affected entities include the Cuban Telecommunications Company (ETECSA), the IT Consulting and Security Company (SEGURMATICA) and the Cuban Postal and IT and Communications business groups (GEIC), the minister said.
For his part, Carlos Miguel Perez, vice president of the Union of Computer scientist of Havana and self-employed, said that the non-state sector is affected by not having access to international certifications offered by large companies such as Amazon and Google, and by being blocked access to international servers. ´
The blockade makes impossible the access to high-quality brands and equipment that are distributed or have patents from U.S. entities; including land lines, mobiles, antennas and computer systems, it was mentioned in the public hearing.