Cuba questions extension of list of Cuban companies restricted to US citizens
Share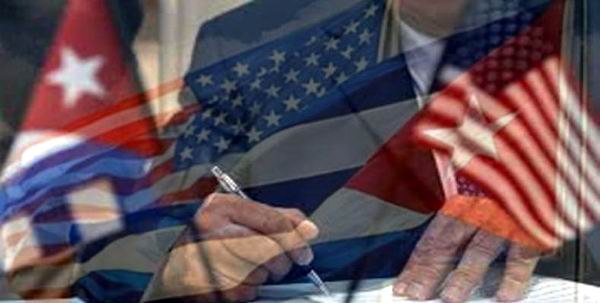 HAVANA, Cuba, Nov 19 (ACN) The website of the Cuban Ministry of Foreign Affairs publishes a statement by Carlos Fernandez de Cossio, U.S. Director General, in which he questions the expansion of the list of Cuban entities restricted to North Americans, to which 26 new sub-entities will be added.
The text of the note states Fernández de Cossío denounces "the aggressive decision of the U.S. government to incorporate 26 new Cuban companies in the arbitrary list of entities prohibited for any type of transaction with U.S. companies and citizens.
He expresses that the "true nature of this decision is to continue tightening the blockade, economically suffocate Cuba and try to demonize it with dishonest accusations".
He recalls that last November 1, "the General Assembly of the United Nations almost unanimously rejected the economic blockade of the United States, as a demonstration of the isolation and discredit of its policy of aggression against Cuba.