Trinidad Attracts Cruises and Mega yachts
Share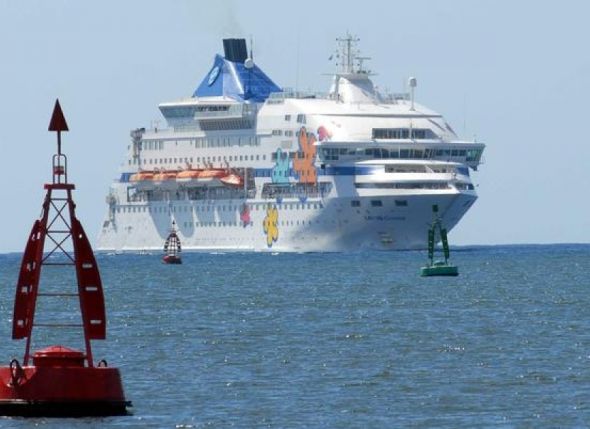 SANCTI SPIRITUS, Cuba, May 31 (ACN) The colonial town of Trinidad in the southern coast of the province of Sancti Spiritus continues attracting thousands of foreign tourists with the entry of 49 cruises and mega yachts from almost a dozen countries thanks to its heritage values.
The head of Puerto de Casilda, Sonia Ramirez Suarez said on Thursday that in the recently concluded high season –from November to April- they welcomed some 2 thousand 229 visitors on cruises and mega yachts who have had the chance to see the natural, cultural and architectural beauties of the city called Museum of the Caribbean.
Foreigners from Panama, Greece, France, Bahamas, Britain, Malta and Marshall and Caiman islands visited Cuba via the maritime modality which included other destinations in the archipelago like Cienfuegos or Santiago de Cuba, said Ramirez Suarez.
According to the head of the entity that belongs to the Cienfuegos Center of the Port Services Company and the representative of the Tourism Ministry in Sancti Spiritus, Reiner Rendon Fernandez, the new investment process will allow the development of the sector and will facilitate the entry of larger number of cruises to Casilda, located some six kilometers from Trinidad.
Ramirez Suarez pointed out that the new terminal is planned to be constructed across two docks taking advantage of both sites; it constitutes an important step in the transformations underway in the tourism sector to continue responding to the high demand of visitors from all over the world.
He added that the have concluded with the lifting of the topography and technical work and now they are working with the Physical Planning Institute.
Its well-conserved heritage buildings, its cultural traditions or unique landscape are incentives to attract visitors to see Trindiad a World Heritage Site and its famous Valle de los Ingenios.
Reiner Rendon added that the Tourism Minister is carrying out an investment program, which included the construction of several hotels and the concluding others like the Pansea due to the growing interest of foreigners visiting Trinidad and Sancti Spiritus in general.