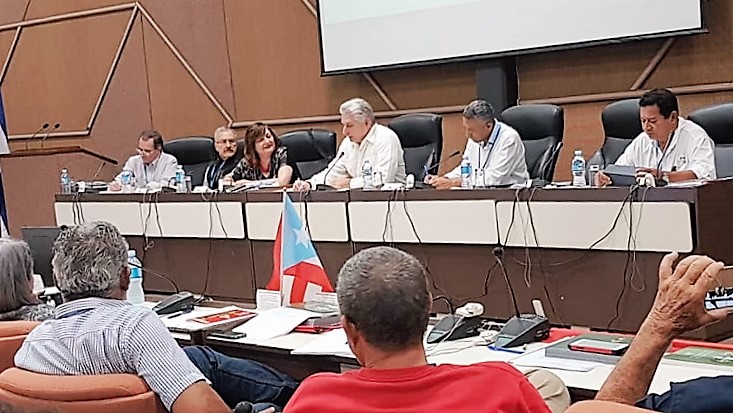 HAVANA, Cuba, Nov 4 (acn) Cuban president Miguel Diaz-Canel attended the meeting of the Sao Paulo Forum Working Group that is taking place today at the Havana´s Convention Center, which aims coordinating concrete plans in Latin America and the Caribbean.

Created in 1990 at the initiative of leaders Fidel Castro and Luiz Inacio Lula da Silva, the Forum brings together political parties and leftist and progressive movements in the region.
As part of its agenda, the Working Group analyzes the progress of electoral processes and environmental challenges in the current context.
The judicialization of the policy against progressive leaders and the rejection of imprisonment of Brazilian ex-president Lula da Silva also focus the debates in this meeting; in addition to the reviewing of the agreements adopted at the meeting in Caracas, Venezuela, last July, especially regarding communication.
Jose Ramon Machado Ventura, second secretary of the Cuban Communist Party, chaired the meeting this morning, and he stressed the importance of the Forum as an entity for integration and articulation of the left.