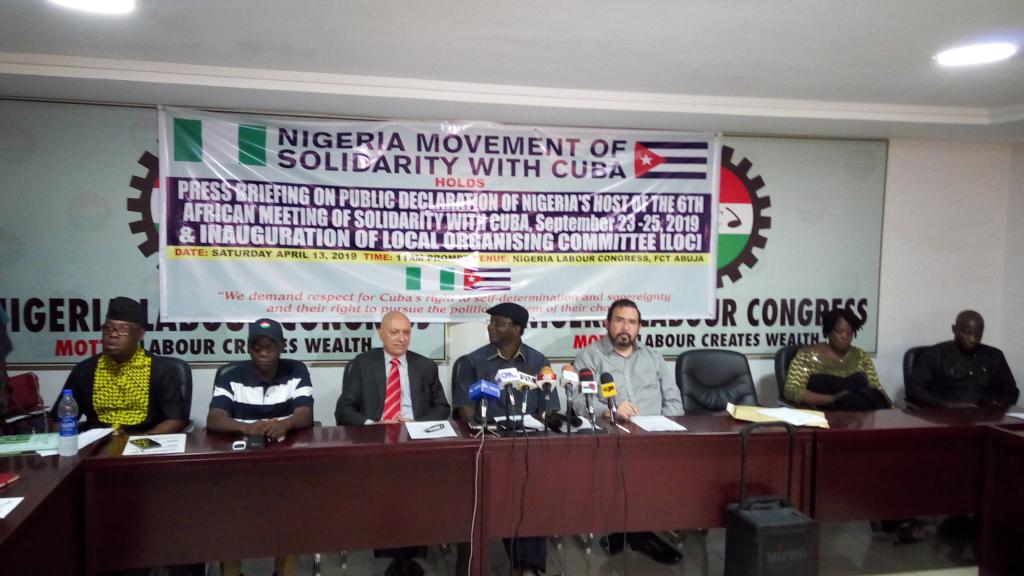 Havana, Sep 23 (ACN) The 6th African Continental Meeting of Solidarity with Cuba opened today in Abuja, Nigeria, with more than 150 delegates from 20 nations, whose debates focus on rejecting the blockade and the aggressive escalation of the U.S. government against Cuba.

Fernando Gonzalez Llort, President of the Cuban Friendship Institute (ICAP by its Spanish acronym), who heads the Cuban delegation to the event, expressed "deep gratitude to all the friends who support the Cuban people who resist the imperial onslaught, determined to win," according to the organization's website.
The meeting organizers stressed the importance of increasing and strengthening solidarity with Cuba in the current context of severe meddling by the US government in Latin America and other parts of the world, especially Venezuela.
The first of these meetings was held in Johannesburg, in 1995 and was attended by the leader of that nation, Nelson Mandela.