Deputy Foreign Ministers of Cuba and Finland hold official talks
Share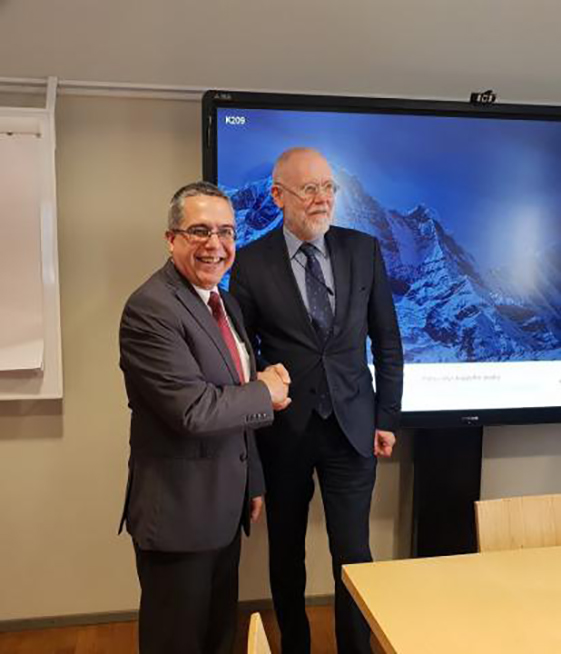 HAVANA, Cuba, May 15 (acn) Marcelino Medina Gonzalez, Cuba´s First Deputy Minister of Foreign Affairs, was received at the headquarters of the Finnish Foreign Ministry by the Permanent State Secretary of the Ministry of Foreign Affairs of Finland, Matti Anttonen, on the occasion of the official visit made by the Cuban Vice Chancellor to that European country.

During the meeting, which took place in a cordial atmosphere, the parties expressed satisfaction with the positive state of bilateral relations and their prospects for strengthening, according to a note by the Cuban Ministry of Foreign Affairs (MINREX by its Spanish acronym).
In this regard, they expressed the will to work together to strengthen political dialogue, cooperation and exchange in areas of common interest, highlighting the positive development of relations between Cuba and the European Union (EU) during the first year of the implementation of the Political Dialogue and Cooperation Agreement.
Both parties also exchanged on the main issues of the bilateral and multilateral agenda.
The Cuban diplomat acknowledged Finland's support for the resolution demanding the end to the economic, commercial and financial blockade of the United States against Cuba, as well as the clear refusal of EU and other European nations to apply the Helms-Burton Act Title III.
This year, Cuba and Finland celebrate the 90th anniversary of the establishment of uninterrupted diplomatic relations, bonds that have been developed on the basis of mutual respect and friendship between both peoples.