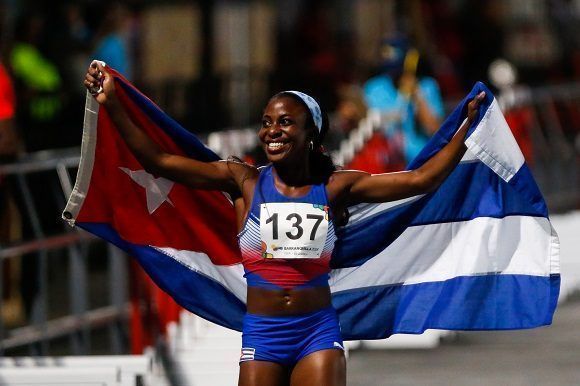 HAVANA, Cuba, Jul 3 (acn) Cuba won three crowns at the 2019 Poznan Athletics Grand Prix, in Poland, through runners Rose Mary Almanza and Roxana Gomez and discus thrower Yaime Perez.

Almanza, thrice gold medalist at Barranquilla 2018 Central American and Caribbean Games, won the women´s 800 meters with time of 2: 01.77 minutes, thus maintaining her winning streak on Polish soil and increasing her confidence towards the nearby Pan Am Games of Lima, Peru.
Last month, in that European nation, she earned two titles with times of less than two minutes when she scored 1: 59.04 at the Goleniow Meeting, which is her season best record; and previously she had stopped the clocks in 1: 59.90 at the Janusz Sildo Memorial, in Sopot.
Back to Poznan, in the women´s discus throw; Perez, winner of the 2018 IAAF Diamond League, reached 65.52 meters to surpass her countrywoman Denia Caballero (64.53), Beijing 2015 world champion and universal leader of the current season with 69.20m.
Finally, Gomez triumphed in the women´s 400m with time of 52.24 seconds, and was escorted by Barbadian Sada Williams (53.02) and the also Cuban Zurian Hechevarria (53.12), who usually runs the 400 m with hurdles.