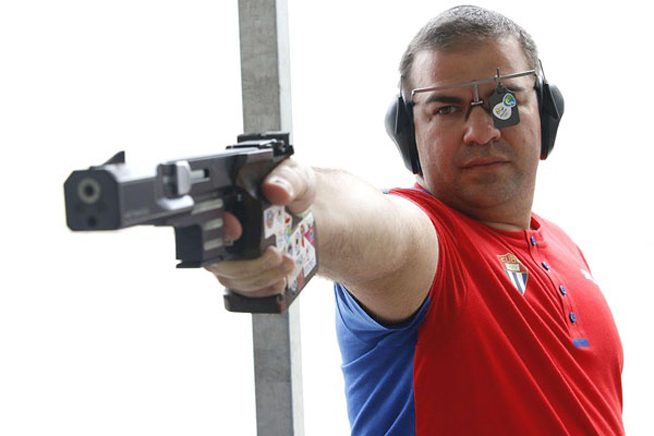 HAVANA, Cuba, May 28 (acn) Cuban Leuris Pupo, London 2012 Olympic champion, will debut today at the ISSF World Cup Rifle/Pistol, running in Munich, Germany, until May 31st.

Pupo and his countryman Jorge Alvarez will try to reach the finals in the Men´s 25-meter Rapid Fire Pistol event.
Both Cubans are serious pretenders to climb to the podium in a modality in which are registered the first 10 athletes of the world ranking, led by Chinese Lin Junmin, defending monarch of that contest.
Last year Alvarez won the bronze medal in Munich by totaling 25 points in the grand final, where he was surpassed by Lin (32) and German Oliver Geis (30), respectively.
So far, Cuba´s best performance in that tournament went to Eglys de la Cruz, who finished 16th in the women´s 10m air rifle event.
De la Cruz, Beijing 2008 Olympic bronze medalist, totaled this time 627.9 units in a competition in which her countrywoman Dianelys Perez (625.4) ranked 45th among 149 contestants, according to the ISSF official website.
Two other Cuban shooters, Jorge Grau and Guillermo Pias, also attended this tournament but had modest performances by ranking 59th and 80th, in that order, in the men´s 10m air pistol.